Sources
You can use the Sources tab to configure repositories that your deployment units will download dependencies from.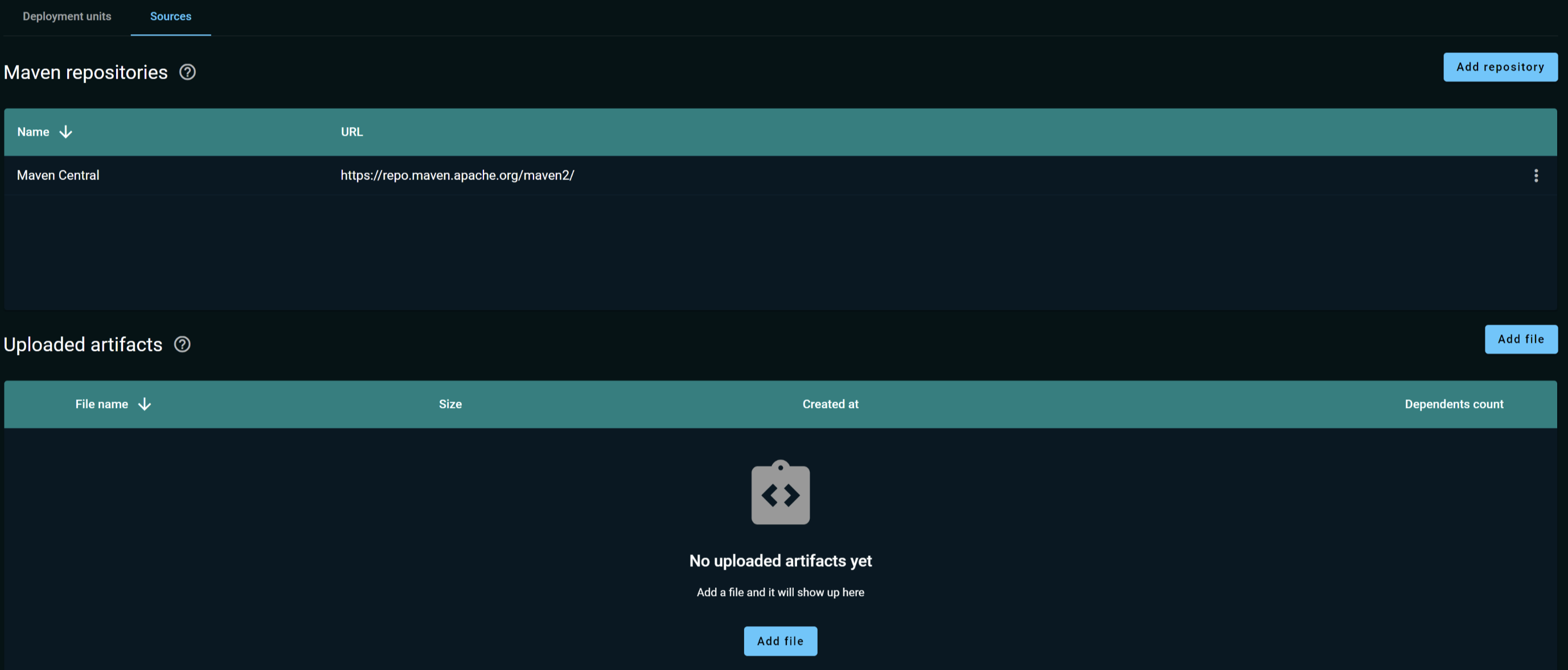 Maven Repositories
Your deployment units can use preconfigured Maven dependencies.
Adding New Repositories
To add a new repository, click Add reposiory. In the dialog, specify:
Repository name. This name will only be used to make it easier to find the repository in the Nebula interface.

Maven repository URI, for example https://search.maven.org/. This repository will be used to resolve code dependencies.
Removing Maven Repositories
To remove a Maven repository, click ⋮ and select Remove.