In-Memory Data Platform for High-Performance Applications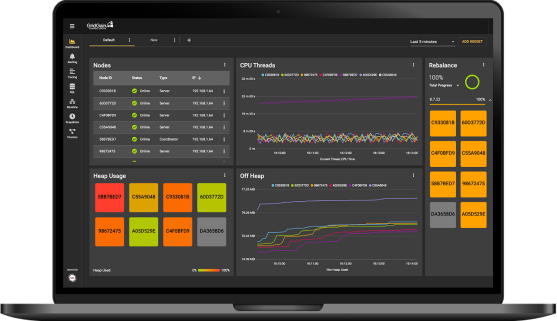 In-Memory Data Platform for High-Performance Applications
Extreme speed and scale for both modern and legacy applications. Cloud native architecture. Simple API. Deployment flexibility.
Get started with GridGain
On-Prem
GridGain Software
Open Source
Apache Ignite
Built on Apache Ignite
Cloud Or On-Premises
Enterprise Features
Support & Services

GridGain Training
Become a certified expert in designing and developing scalable Apache Ignite and GridGain applications that perform with in-memory speed.