GridGain Platform At-A-Glance
Key Capabilities
Transaction Processing
Distributed, ultra-low latency transactional processing to accelerate and scale enterprise applications
Advanced Analytics
Execute complex analytics and enable in-transaction decision making at ultra-low latencies
ML / AI Operations
Train, deploy and serve ML/AI models, support continuous training and learning, and ensure superior accuracy
Data Hub
Enable a single view of data from various sources, curate it, and service consuming applications at ultra-high speeds
System of Record
Persist and manage data on commodity storage, with full ANSI SQL or key-value APIs and ACID support, while maintaining data integrity, security, and durability
Stream Processing
Analyze and process streaming data in real-time, synchronously or asynchronously, with the ability to persist data as necessary
How We Do It
DISTRIBUTED PROCESSING
GridGain's distributed architecture offers massive scalability to petabytes of in-memory data.
All workload is distributed across a horizontally scalable cluster on-premises or in the cloud, providing high availability, scalability and strong data consistency.
Processing data in-memory eliminates back and forth with disk resulting in ultra-low latencies.
MEMORY-CENTRIC STORAGE
GridGain's flexible memory-first, disk-second architecture minimizes disk I/O to provide ultra-low latencies across transactional, streaming, and analytical processing.
GridGain can be deployed as a distributed hybrid-memory database with up to 100% of data stored in-memory, and 100% stored on-disk.
This architecture also ensures that data is immediately available upon restart.
COLOCATED COMPUTE
GridGain allows you to run your compute code, complex workloads, and application logic where your data is.
All computing is colocated and processed in the same memory space as your data.
This avoids any overhead of data movement over the network and enables massively parallel processing.
Customer Spotlight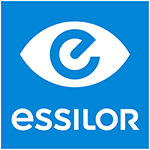 "By using GridGain's in-memory computing platform, we have been able to reduce our pricing strategy computations from many seconds to milli-seconds. We have scaled out our computing platform across all geographies within AMERA (Asean, MiddleEast Russia and Africa) to centrally manage our pricing & promotions engine and provide real-time promotional pricing to our customers within our region."
Select Your GridGain Edition
GridGain is an enterprise-grade platform brought to you by the creators of Apache Ignite. Combine data in-motion and data at-rest
with the ability to process complex workloads to solve your multi-dimensional data problems, all at unmatched speed and scale.
Try GridGain Unified Real-Time Data Platform
GRIDGAIN PLATFORM
A complete, enterprise-grade solution for workloads in your on-prem and private cloud environments
Download software