Transportation & Logistics
Minimize disruptions and optimize transportation management with high-performance and massively scalable capabilities of in-memory computing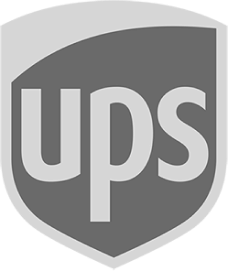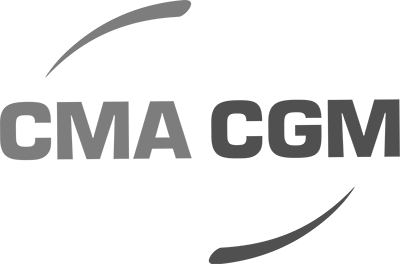 Transportation and logistics companies face a range of real-time disruptions that impact on-time operations and profitability. They are continuously adapting to overwhelmed supply chains, back ordering, overloaded ports, and delays. Uncertain demand, fluctuating costs and industry regulations challenge the efficiencies of airlines, railways, cruise lines, public transit, trucking, and delivery companies.
Successful transportation and logistics organizations are using data analytics at massive scale via distributed, in-memory computing architectures to accelerate their systems and keep up. In-memory computing enables global on-time package delivery, as well as the efficient digital operations of national railways, global airlines, international container shipping quoting platforms, and transportation and supply chain management systems.
The GridGain In-memory Computing Platform can be inserted between existing front-end applications and back-end data layers with only incremental changes to dramatically speed up and scale-out applications. Serving as a digital integration hub, it ingests data from a company's systems and caches it in an in-memory database across parallel processors for massive scalability and an astronomical increase in application performance.
Optimized Routing
Through Traffic Simulations
Global package delivery firm calculates optimal 180-day traffic logistics simulation in hours, not days
Real-time Responses to Delays and Cancellations
Major airline consolidates millions of passenger, crew, and flight records for data-driven optimization of available resources
Transaction Acceleration Enables Timely Matches of Supply with Demand
Transportation management SaaS firm accelerates database queries from minutes to milliseconds, creating efficiencies for shippers, carriers, brokers, and logistics providers
GridGain Transportation and Logistics Use Cases
Real-time Package Tracking

Provide visibility into where packages are at any point in the delivery process by integrating with and processing real-time data from IoT sensors, RFID tags, mobile apps, ERP systems, and commercial third party systems.

Centralized Global Quote Management

Generate competitive price quotes based on smart analysis of available shipping routes, transport mechanisms, package types, and delivery times requested. Execute intelligent models to determine shipping routes and transport mechanisms and generate options for your customers that optimize delivery times and shipping costs.

Fleet Management

Manage fleets of cars, trucks, buses, and other mobile assets using data from applications and IoT sensors to enhance safety, improve route planning and vehicle maintenance efficiencies, and inform decisions based on real-time updates and insights.

Centralized Data Repository

Manage hundreds of terabytes of data and make it available for millions of requests per day via front end solutions used by airport, port, public transit, trucking, railway, and other transportation management systems.

Public Transportation Scheduling and Monitoring

Monitor and process thousands of public transit movements per day via IoT sensors and applications using an in-memory data and computational grid to provide accurate timetables, optimize schedules and make real-time routing decisions to avoid hazardous situations.

Supply Chain Simulations

Execute what-if scenarios, plan for outages, and apply intelligent models to avoid disruptions and generate alternate viable supply and delivery options, all in a timely manner and within reasonable execution times.

Customer 360º

Generate and analyze a single, complete view of your most valuable asset – your customer – by combining relevant data from across various systems in real time to improve your customer's experience, improve loyalty, and increase profitability.

The world's largest airline uses the GridGain In-memory Computing Platform as a data grid to gather feeds from approximately 20 different systems for managing more than 14,000 flights a day. The goal: To help keep flights on time and to provide passengers with connecting flight plans in the event of delays and cancellations. The system supports standard APIs, ACID compliance with native persistence and third-party storage. It handles a high volume of transactions (millions of events reads and writes per second, triggered by any and every update to the 14,000 daily flights at any time) with simultaneous updates to multiple attributes, replication, and distribution support from multiple data centers.

The Netherlands has one of the busiest rail infrastructures in Europe. With 10,000 train movements a day, route planning for Nederlandse Spoorwegen (Dutch Railway) and designing a timetable that avoids hazardous situations require real-time decision making and massive amounts of data from applications and IoT sensors. The railway implemented a distributed, horizontally scalable, data and computational grid using Apache Ignite. The grid calculates all train movements, executes complex models to detect potentially hazardous situations and helps avoid catastrophes while improving timetable reliability.

A leading provider of freight transportation services to a global network of 50,000 shipping companies, XPO Logistics uses its proprietary technology to move goods efficiently through supply chains. The company chose GridGain In-memory Computing Platform as its high-performance, real-time data aggregation and analysis hub to link data from package RFID codes, bar codes, and IoT sensors to XPO Logistics' own package tracking system. Customers can enter a tracking ID and instantly receive real-time information on where a package is in the delivery process anywhere in the world.
Achieve in-memory speed and massive scale for your logistics and transportation applications.
Contact GridGain

→