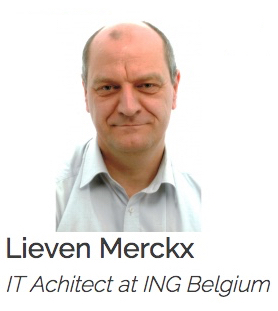 If you're in IT and working for a bank or financial institution with a growing e-banking audience, then Lieven Merckx has a story that you'll be very interested in.
A 32-year veteran IT architect, Lieven works with the team that's been strengthening electronic retail banking offerings at ING Bank Belgium with in-memory computing technologies to meet rapidly growing customer demand for mobile banking transactions.
Lieven's story is aptly titled "Journey into the Use of IMDG to Strengthen the Electronic Banking Offering of ING.BE" and will be told later this month in Amsterdam at the first annual In-Memory Computing (IMC) Summit Europe.
The conference, which runs June 20-21, is the only industry-wide event focusing on the full range of in-memory computing-related technologies and solutions.
For financial institutions like ING Bank Belgium, there is a direct link between increased revenue and application availability, performance and scalability. In-memory computing has been that link for global financial markets and fintech industries for more than a decade. However, it's very much new territory for retail banking.
The story begins….
Inside of ING Bank Belgium, Lieven said there are two separate activities: one is retail banking and the other involves financial markets.
In financial markets, in-memory computing has been essential because split-second response times are demanded with the management and trading of options, stocks and with other financial instruments that require real-time transactions 24/7.
"Historically in-memory computing has been a necessity in financial markets versus retail banking, where its use is just now emerging across the global retail banking landscape," Lieven said. "At ING.BE it's only recently that we started feeling the need to incorporate in-memory computing on our retail banking side -- more specifically for our e-banking platform."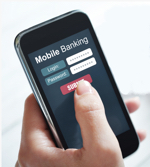 He said ING.BE started seeing behavior shift as customers moved increasingly to mobile devices to conduct their banking instead of visiting a local branch for a face-to-face visit with a teller.
"Our customers also started switching from a browser interface on a classical desktop to a mobile interface -- and the number of interactions increased dramatically as it became easier for the customers to check their account or execute payments. As a result, our electronic banking applications were exerting proportional more load on our mainframes," Lieven said.
"Our classical backend mainframes could not hold that kind of load," he added. "During peak periods, we were sometimes pushed close to the limits of our backend systems -- which are limited to vertical scalability -- to meet the increasing loads we were experiencing."
Lieven said the application they were running was written 20-25 years ago. It was well architected but not intended for a direct banking scalability and availability.
"It was not written for an environment in which we want to reach much higher availability," he said. "If you need your application to be always available and always performing, you must change the architecture of your backend to be able to support an app that is that truly 'always on.' We needed to find a new architecture. And that solution included in-memory computing."
He said while they were among the first to use it, he's now seeing a trend toward similar moves to in-memory computing platforms like GridGain across the entire retail banking industry.
Lieven said he'll share his experiences working with GridGain Enterprise Edition. His talk will walk attendees through ING.BE's journey using an in-member data grid – from beginning to present day to strengthen the bank's retail-banking side of the business.
ING.BE was an early adopter of in-memory computing for its retail banking
"At ING and ING Belgium and the Netherlands, we took a leading approach -- we're long-time believers in moving from a branch-approach to a direct banking approach. In-memory computing was the key to that successful move. We took the lead in our industry and now we're seeing a lot of other banks following this same path," he said.
Keeping pace with the move to mobile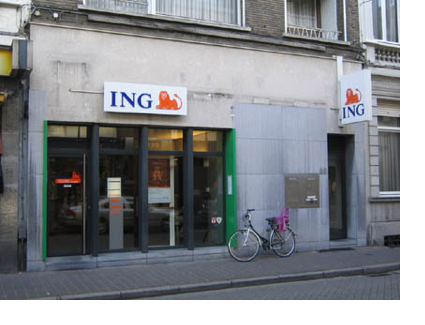 "Younger generations no longer expect to go to a bank branch -- with few exceptions, like getting a mortgage loan. They like to handle everything through the internet and on their mobile device," Lieven said.
To that end, he said ING.BE is already restructuring its banking model to concentrate more on sales activities in branches and transactions around day-to-day payments, account balance lookups, and more via mobile banking.
"We want to automate things as much as possible because it's much more most cost-effective. So instead of going to a bank branch customers can now take care of whatever it is they want to do through the app on their smartphone."
The IMC Summit is ideal for software developers, database architects, CTOs and CEOs who are in the retail banking space and just coming to realize that they can no longer keep up with this new paradigm -- where customers are interacting with their apps from their phones and not from their laptops.
"It's just a matter of time before they adopt in-memory computing," Lieven said.
"ING is a group of banks where the biggest players are in Belgium and the Netherlands and Germany. We saw a bit of parallel evolution among us as we pushed more and more processing to the front door of our electronic banking apps from our mainframes, which were already drowning in the transactions that they needed to handle."
Lieven said the approach of the Netherlands was to use in-memory data, while in Belgium we are working on combining computing and in-memory on one platform.
"And we shared what we had accomplished with our IT colleagues in other countries. The combination of in-memory computing and in-memory data grid with GridGain was at the core of this new and better way of meeting the demands of our growing mobile-centric user base."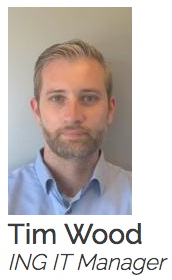 Lieven said his colleague, Tim Wood, will talk more about the financial markets side of the bank focusing on the use of high-performance computing (HPC) to support their operations in a talk titled, "Addressing 21st Century Data Challenges With 21st Century Technologies: A Case From The Financial Markets."
"Specifically, Tim will discuss our financial risk engine running on GridGain," he added.
"I'll be speaking about the retail e-banking application that we're trying to build on top of that. We're also looking at more back-end processing -- which is what we call the direct-debit engine that's used for electric bill payments and other consumer payment transactions," Lieven said.
"The direct debit engine that we developed in Belgium a long time ago has become the central hub for a number of other banks in the group. Wholesale banks of the following countries: ING Portugal , ING Switzerland, ING UK, ING Spain, ING Italy, ING Austria, ING Germany , ING France. Wholesale & Retail banks of the following countries: ING Netherlands, ING Belgium," he said. "The kind of processing we were seeing had been pushing the limits of their mainframe systems."
Lieven said they are evaluating GridGain's in-memory data grid to offload customer queries on this information from all of those countries using that engine.
Lieven, who is on the IMC Summit's conference committee, said his fellow committee members are working hard to ensure a fantastic lineup of the world's leading in-memory computing experts who will be delivering a variety of talks -- along with engaging breakout sessions, panel discussions and networking events.
For more information, visit the conference website. And to try your luck at winning a full conference pass, also be sure to register here. Two winners are selected each week!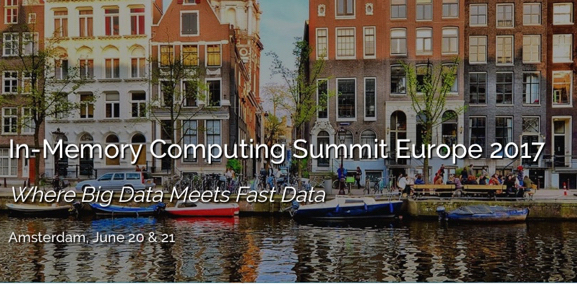 For related resources, see: