Innovative in-memory applications proliferate throughout all aspects of retail operations and customer experience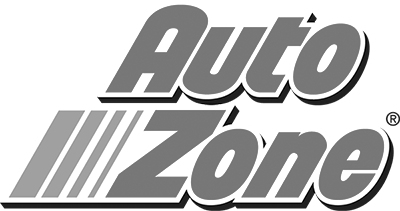 Customer data is being gathered from more channels and in greater volumes than ever before. It flows into analytics solutions that guide retailer decisions about everything from the creation of personalized customer journeys to the optimization of pricing, inventory, sales and marketing campaigns, and supply chains.
The ability to process large volumes of data quickly and reliably are indisputable competitive advantages in retail. But first, the data in myriad applications and repositories must be accessed, processed, and applied to transactions, or turned into actionable insights―instantly and at scale.
The GridGain In-memory Computing Platform can be inserted between existing backend applications and data layers with only incremental changes to dramatically speed up and scale-out applications. Serving as a digital integration hub, it ingests data from a company's systems, and caches it in an in-memory database across parallel processors for massive scalability and up to a 1000% increase in application performance.
High-speed processing and on-demand scalability are driving merchandising and supply chain decisions, customer journeys, and sub-second transactions for retailers around the world.
Providing Real-Time Promotional Pricing Across Multiple Global Regions
Pricing computations for multiple brands of lenses and eyewear reduced from seconds to milliseconds
Meeting Stringent Performance and Scalability Requirements for Customer Analytics
Lifestyle and consumer digital communications and branding company conducts complex real-time interactions with thousands of users
Millions of Daily User Authentications in Milliseconds
Global fitness chain provides real-time fingerprint authentication to enhance the customer experience
GridGain Retail Use Cases
Customer 360º

Integrate and correlate data on customer interactions, behavior, and patterns to understand preferences and opportunities. Create a predictive map of each customer journey to offer products and services at the right time and continuously train artificial intelligence models to capture customer behavior in accordance with strict privacy and data security requirements.

Omnichannel Experience

Enable customers to interact with retailers via a variety of channels — from mobile apps to web to phone to physical stores — with the same quality experience and using data from each channel to inform real-time intelligence.

Inventory and Supply-Chain Efficiency

Manage and optimize your supply chain with real-time access to data from business-to-business systems integrations, including IoT and RFID event streams to create a comprehensive view used by analytics to inform smarter sourcing, scheduling, and replenishment decisions.

Pricing Optimization

Create dynamic, competitive pricing strategies to position offers and promotions by gathering large data sets from social media, inventory, brand sentiment, and many other sources and running analytics and artificial intelligence and machine learning models for continuous learning.

24 Hour Fitness, the world's largest privately owned fitness center chain, uses Apache Ignite on the GridGain In-Memory Computing Platform to power the company's fingerprint scanning system for member identification. Member thumbprints are authenticated instantly after being sent to the cloud and accessing security parameters and multiple applications. It's all done in-memory. With millions of members coming to work out every day, without using Ignite and in-memory computing the authentication would add significantly to member check-in times. The in-memory platform is also being used to integrate software-as-a-service solutions. "In-memory solutions allow us to transact, even when vendor-supplied services or on-premise databases are not sufficient to support our 24 by 7 business," said Craig Gresbrink, Solutions Architect at 24-Hour Fitness.
Expedia.com, among the world's largest travel sites, moved from an Apache Cassandra caching architecture with a 3-second response time for airline flight queries to an Apache Ignite architecture, Expedia reduced query time to 150 milliseconds for millions of daily searches― a 95% improvement. The company reduced the duplicate data stored in the blob in Cassandra, used better serialization mechanisms like Protocol Buffers and different compression algorithms like Kryo. "But it still took more than a second to get the results end to end," said Expedia Group software engineer Rohit Goel. "We still wanted to improve it further, so we decided to go for an entire rewrite of the caching layer with the goal of achieving sub-second service latency."

Experticity, a community of sales influencers that create premier buying experiences in partnership with retail brands, uses Ignite on the GridGain In-Memory Computing Platform to analyze data on 4.5 million products, 49 million digital certifications, and thousands of influencers' content downloads, preferences, and transactions in real time. CTO Jeremy Knudsen considers GridGain to be a key part of ExpertVoice's technology: "As we increase our capacity and build our business, GridGain will be a part of our growth."
Achieve in-memory speed and massive scale for your retail applications.
Contact GridGain

→