Creating an Account
To use Nebula, you need an account. Nebula is managed and hosted by GridGain, to start with it, sign up for a free account at https://portal.gridgain.com/.
Sign In With Google or Microsoft Account
You can sign in to Nebula by using your Google or Microsoft account. Click Sign In. On the next screen, select the Open ID Connect provider you want at the bottom. You will be prompted to provide permissions to GridGain Portal.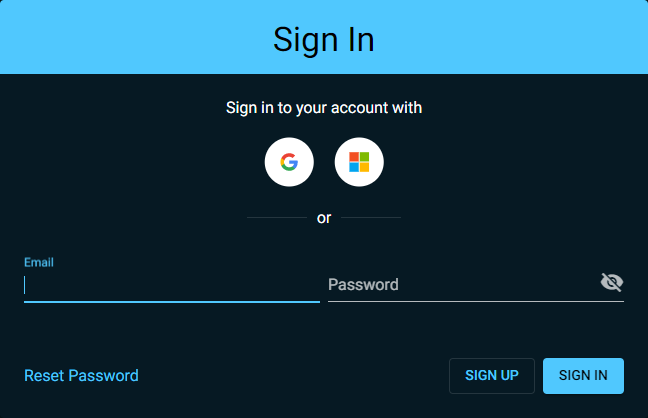 Agree to provide the required permissions and proceed with the tutorial.
Signing Up for GridGain Portal
If you want to create an account that's unique to GridGain Portal, you need to sign up. Click Sign Up, fill in the fields and click Sign Up. You will be logged into Nebula instantly.
Next Step