Why the world's leading digital companies
upgrade from Ignite to GridGain
Continuous Availability
Perform rolling upgrades of your production clusters with no impact on application availability. Replicate across globally distributed data centers to load balance workloads and prevent downtime from regional outages.
Learn more →
Enterprise-Grade Security
and Compliance
Secure your data at rest and in motion, and ensure compliance with security and privacy standards. Easily integrate with your organization's authentication and authorization system. Enable full data and user activity auditing.
Learn more →
No Data Loss
Create automated schedules for full and incremental backups. Restore your cluster to the last stable state with snapshots and point-in-time recovery.
Learn more →
Customer Spotlight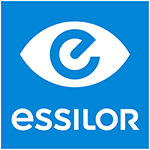 "By using GridGain's in-memory computing platform, we have been able to reduce our pricing strategy computations from many seconds to milli-seconds. We have scaled out our computing platform across all geographies within AMERA (Asean, MiddleEast Russia and Africa) to centrally manage our pricing & promotions engine and provide real-time promotional pricing to our customers within our region."
Select your GridGain Edition
Try the GridGain In-Memory Computing Platform Now