When it comes to observing the technology industry, nothing is more exciting and satisfying than seeing an idea become a world-changing reality. It starts with a fledgling solution, then an interesting alternative worth experimenting with, then a successful and award-winning product, and finally the driver of a major shift in how things get done. That is what we are seeing with the GridGain and Apache® Ignite™ in-memory computing platforms. Why will 2017 be the year of an in-memory computing tidal wave? Because the market need and the technology maturity are converging into perfect alignment.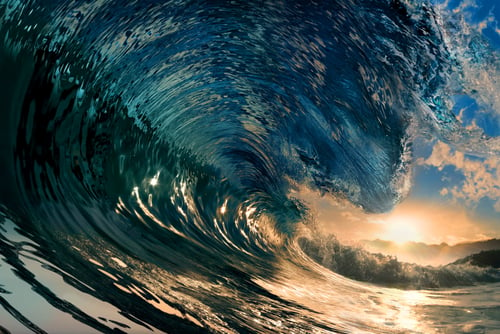 On the market side, all roads lead to some form of digital transformation, where leading companies in every industry need to process huge amounts of analytical or transactional data in real time to get closer to their customers. With the steady annual decline in the cost of memory, in-memory computing has now become the key enabling — and most cost effective — technology to deliver the performance and scale required to make true digital transformation possible.
On the technology side, look at what GridGain Systems accomplished in 2016 on both the commercial and community side. We delivered two major updates of our GridGain Professional Edition, which were driven by corresponding Apache Ignite updates. The latest update, GridGain Professional Edition 1.8 and Apache Ignite 1.8, added an In-Memory SQL Grid that will fuel adoption by enabling users to dramatically speed up and scale out their SQL-based applications with minimal or no code changes. We also expanded accessibility to in-memory computing for companies of all sizes by offering the GridGain Enterprise Edition on Microsoft Azure and Amazon Web Services (AWS).
Adoption of GridGain and Apache Ignite In-Memory Computing Platforms is Soaring
As a result of our efforts, adoption of the GridGain and Apache Ignite in-memory computing platforms is soaring. This adoption has enabled GridGain Systems to achieve triple-digit annual sales growth for three consecutive years. We added numerous customers in 2016, including many Fortune 500 companies in the financial services, fintech, software, online services, telecom and retail verticals. To meet the increasing demand, we nearly doubled our headcount. We were also honored to be named to the 2016 Red Herring Top 100 Global list and selected for Database Trends & Applications Trend-Setting Products for 2017.
Our commitment to in-memory computing does not end with building great products. In 2017, we will maintain our industry thought leadership role, expanding the world's only in-memory computing conference — the In-Memory Computing Summit (IMCS) — into Europe as well as North America, and delivering regular webinars on technical and strategic IMC topics.
Finally, in 2016, we expanded an oversubscribed Series B funding round with a $4 million strategic investment from a multibillion-dollar global information and communications technology company. The investment brought the total amount raised in the round to $16.3 million and has positioned GridGain Systems for another record year in 2017.
In-memory computing is now a vital technology across a broadening range of use cases, from financial services and fintech, to ecommerce and healthcare, to the Internet of Things (IoT) and web-scale applications, and beyond. With our proven, award-winning technology and healthy strategic outlook, I believe that in-memory computing – and GridGain Systems – will become one of the major business success stories of 2017.
As always, I look forward to your questions and comments.