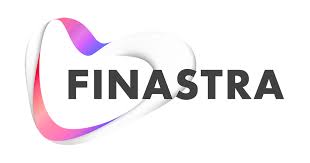 Finastra Uses GridGain to Enable High-Performance, Real-Time Data Processing
Headquartered in London, Finastra is transforming the global financial services industry by making financial institutions more resilient, more efficient, and more competitive. The company provides the broadest, deepest portfolio of financial services software, covering retail and corporate banking, lending, treasury, capital markets, investment management, and enterprise risk. Finastra has more than 8,500 customers in 130 countries, addressing industry requirements at both a global and local level. Their solutions are used by 90 of the world's top 100 banks.
The Challenge: Eliminating Data Processing Bottlenecks
As a significant financial technology company, Finastra solutions must manage vast amounts of trade and accounting data. To meet evolving customer demands for real-time services and satisfy evolving compliance and reporting regulations in Europe, Finastra opted to implement a new Java-based IT stack that will support the use of data lakes instead of traditional databases.
The Solutions: The GridGain In-Memory Computing Platform
To handle the caching of data from the data lake and distributing the cached data across a network cluster for massively parallel processing, Finastra opted to deploy GridGain®.
"In a context of increasing needs for real-time calculation and for risk regulations, GridGain helped us provide a scalable and highly performant platform for pricing and risk analytics through its efficient processing of massive amounts of data," said Benoît Riquet, Director Product Management for Fusion Risk and Pricing.
The GridGain In-Memory Data platform, based on Apache® IgniteTM, enables high-performance transactions that run up to 1,000x faster than disk-based approaches. It provides high-speed operations, real-time streaming, and fast analytics in a single, comprehensive data access and processing layer which works with any standard RDBMS, NoSQL, or Hadoop database. GridGain provides ACID transaction guarantees and is ANSI SQL-99 compliant. The solution powers existing and new applications in a distributed, massively parallel architecture on affordable, commodity hardware, which can be easily scaled by adding more nodes to the GridGain cluster.
Talk to GridGain, the world's expert in Apache Ignite and in-memory computing. Wherever you are on your Ignite journey, we're here to help.
Contact Us

→