GridGain System in-memory computing eBooks are based on insightful information compiled from our solution architect, consulting, product and support teams. They delve into how in-memory computing is addressing current and future use cases driven by big data, digital transformation and innovation; and cover both solution-based and industry-specific topics. All eBooks are available for free download.

Many financial services companies are finding in-memory computing platforms such as GridGain and Apache Ignite to be a key strategy for meeting big data and real-time analytic challenges caused by High-Frequency Trading, Fraud Prevention, and Real-Time Regulatory Compliance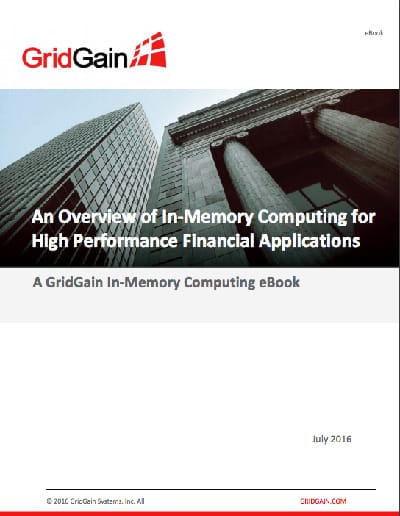 If you are new to in-memory computing, curious to learn how in-memory computing can be used for financial applications, or seeking to educate a non-technical team member about the benefits of in-memory computing for financial applications, this eBook can help.