The GridGain® in-memory computing platform is used by drug discovery companies to identify potential therapies for complex diseases. In-memory computing allows these companies to evaluate a vast array of proteins and potential treatments for a specific disease much faster than their previous approaches. This allows many more scenarios to be run to identify the broadest possible range of interventions. GridGain is also used by leading insurance benefit cost management solutions to prevent double billing, reduce benefit costs, and maximize benefit value.
Using GridGain for drug discovery enables massive scalability to deal with the large number of possible permutations as well as a 1,000x improvement in processing speeds as data is moved from disk to RAM for processing. The GridGain in-memory computing platform enables extremely high performance for organizations dealing with massive amounts of computational data.
GridGain provides speed and scale for transactional, analytical and hybrid transactional/analytical applications. GridGain is solid and proven technology that delivers predictable latency, flexible scaling, configurable data consistency and reliable uptime. GridGain can run on commodity hardware, virtual machines or cloud providers and is built on the open source Apache® Ignite™ project code base.
Healthcare and Drug Discovery Clients
e-therapeutics plc is an Oxford-based company with a unique and powerful computer-based drug discovery platform and a specialised approach to network biology. Their novel methodology and Discovery Engine allow them to discover new and better drugs in a more efficient and effective way. Watch the e-Therapeutics breakout session from the In-Memory Computing Summit Europe.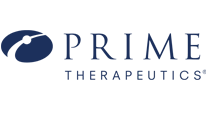 Prime Therapeutics LLC manages pharmacy benefits for health plans, employers, and government programs including Medicare and Medicaid, serving more than 27 million people. It is collectively owned by 18 Blue Cross and Blue Shield Plans, subsidiaries or affiliates of those plans.
Healthcare and Drug Discovery Use Cases for GridGain Technology
Benefit Plan Administration
Computational Drug Discovery
Drug Modeling and Simulation
Resources
Join Nikita Ivanov, CTO of GridGain Systems and member of the Project Committee for Apache Ignite, to learn how to boost performance 1,000x and scale to over 1 billion transactions per second with in-memory storage of hundreds of TBs of data for your SQL-based applications.


Nikita will show how Apache Ignite handles auto-loading of SQL schema and data, SQL indexes, compound indexes support, and various forms of SQL queries including distributed SQL joins, joins across caches, predicate-based queries, queries over sliding windows for streaming data, and more.