London In-Memory Computing Meetup
Join us 20 November for two excellent talks around distributed systems, great food, cold beverages and a chance to win a Nintendo Switch video game system! This meetup will run from 6-8 p.m. at Christ Church Spitalfields, located at Commercial Street, London, E1 6LY. (The nearest tube station is Liverpool Street... just a short walk)

Our featured speaker will be Courtney Robinson, founder and CTO of Hypi (https://hypi.io). Hypi is a digital marketplace, featuring an online app store where you can find and use apps to solve your business needs. And it's just as easy to get your own app built and integrated seamlessly.

Talk title: Title: "Building a Next-Gen distributed Graph processing Data Virtualisation Layer on Apache® Ignite™"

Summary:
Graphs are everywhere but they're notoriously tricky to work with and scale in intuitive ways. Facebook's GraphQL has gained momentum as a means of exploring Graph like data.

In this talk, we'll explore how Hypi's trivialised graphs using GraphQL for simple API definitions, exploiting object relationships to implicitly define edges/relations.

GraphQL is simple to start with but unfortunately isn't able to fully take advantage of Hypi's underlying graph store (ported from C++ to Java). So this talk will introduce how Hypi combines GraphQL's directives to go beyond simple queries and define fully fledged graph computations with JavaScript or Java "serverless" workloads enabling computation of any traditional graph algorithms as well as new or custom ones.

The talk will gloss over some of the underlying category theory that forms the basis of the underlying graph store and bring it all together by demonstrating how Hypi enables the acceleration of development lifecycles turning 6 month projects into 6 week ones!
* * *
Our second speaker is TBD but we're working on it. This is a free event but please RSVP to help us ensure we order enough food and beverages. You can also register in advance for the Nintendo Switch raffle here: http://bit.ly/Nov20LondonIMCmeetup )


About Talks
About the venue
Hanbury Hall has a fascinating history that dates back to 1719. Originally built as a small Hugenot chapel, it has accommodated many different East London congregations over the years eventually becoming part of Christ Church in 1887.

Charles Dickens was a regular visitor in the 1800s using the building for public readings of his works and in 1888 the Match Girls held their strike meetings here as they prepared to protest against working conditions at the nearby Bryant and May factory.

Today Hanbury Hall remains at the heart of the Shoreditch community, serving sandwiches, slices, pastries and hot drinks from its street front café just around the corner from historic Brick Lane. The main hall is an intimate venue for hosting corporate events, groups and community meetings and is regularly used for filming.
Speakers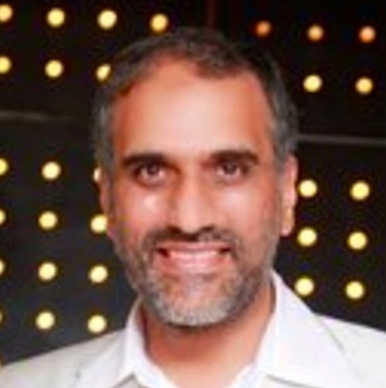 Akmal B. Chaudhri
Technical Evangelist, GridGain Systems