On February 22, I hosted a webinar "Boost Software and Software-as-a-Service with In-Memory Computing" where I offered insight into the advantages that in-memory computing offers to software and SaaS projects. 
Software and Software-as-a-Service (SaaS) developers face a rapidly escalating set of challenges as they strive to make applications faster and more scalable. Software developers must meet the performance and scalability requirements dictated by unprecedented numbers of internal and external users. The challenges faced by SaaS developers are even more dramatic as they create high-performance, hyper-scale services that provide quick response times even under a growing volume of users and data. Software and SaaS are being revolutionized by in-memory computing. In-memory computing provides the performance and scalability needed to meet the ever-increasing demands of big data and always-on and always-available mobile computing. Decreasing memory prices mean that now companies can afford to migrate to in-memory computing. Learn how to use in-memory computing to increase application performance, to reduce cost of ownership, and to enable new scenarios and applications that were not possible before.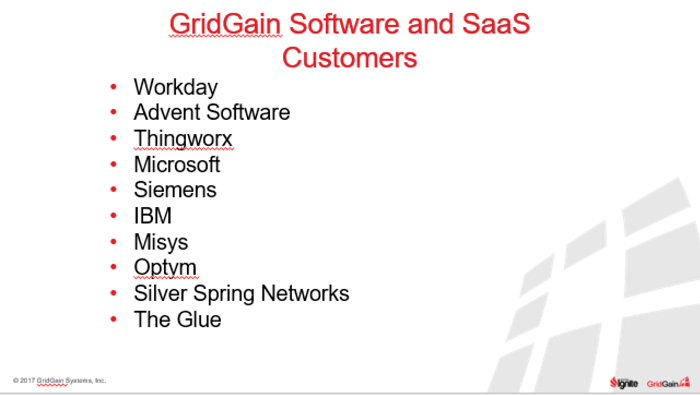 Boost Software and SaaS with In-Memory Computing
During this webinar, I discussed new approaches to providing software and SaaS solutions. I gave an in-depth explanation of how to using in-memory computing to increase the performance and scalability of the following:
Real-time streaming data analytics

Searches on billions of properties
IoT management and analytics
At the end of this webinar, you will understand how in-memory computing can help your organization develop high performance and highly scalable software and SaaS projects.