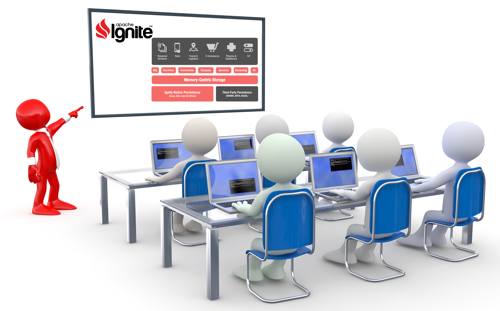 Join Denis Magda on Feb. 13 for a free one-hour webinar during which he'll introduce and explain everything that's new in Apache® Ignite™ 2.7. Released about two months ago, Apache Ignite 2.7 added Deep Learning and extended languages support. Register here.
Denis Magda is Vice President of the Apache Ignite PMC and GridGain's VP of product management. Before joining GridGain, Denis worked for Oracle Inc. where he led the Java ME Embedded Porting Team -- helping bring Java to IoT.
The "what's new" in Apache Ignite 2.7 includes: Transactional SQL; Deep learning with TensorFlow; thin client support for Node.js, Python, PHP; and transparent encryption for Ignite persistence.
Transactional SQL
The most anticipated addition to Apache Ignite 2.7 is fully transactional SQL. You're no longer limited to key-value APIs if an application needs to run ACID-compliant distributed transactions. Prefer SQL? Use SQL!
Deep Learning With TensorFlow
Apache Ignite 2.7's official integration with TensorFlow's deep learning framework allows for distributed storage for TensorFlow calculations. Data scientists are using it to store unlimited data sets across a cluster, gain performance improvements and rely on fault-tolerance of both products if an algorithm fails in the middle of an execution.
Extended Languages Support: Node.JS, Python, PHP
Apache Ignite 2.7 supports Node.JS, Python and PHP. As for Java, .NET and C++, you can leverage from thin clients, as well, if the regular clients are not suitable.
Transparent Data Encryption
For those of you who are using Ignite persistence in production, this functionality brings peace of mind. Whether you store any sensitive information -- or an entire data set has to be encrypted due to regulations -- this feature is what you need.
Can't attend the live event? Catch the recording anytime. Register here and have the option to do both.