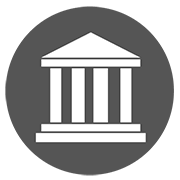 International Bank Counts on HPC and Fast Data with GridGain®
A leading international bank offering investment advisory and wealth management services to private and institutional clients around the world was looking to upgrade its custom-built software system to a High Performance Computing (HPC) solution. The bank, which ranks among the top 15 in the world by assets under management, and among the top 10 by Euromoney's annual private banking and wealth management ranking, needed HPC for the intensive and sophisticated complex computations designed to provide its clients with information to make crucial capital markets buying/selling decisions, risk modeling, and faster analytics for future trades.
Banking on GridGain
The organization started looking into fast data grid systems to distribute computations across the cluster for faster processing (the bank has over 600 CPU cores deployed). The bank prioritized performance, reliability and scalability and chose the GridGain In-Memory Computing Platform, an advanced, open source fast data access and processing software solution featuring unique in-memory caching, distributed computing and streaming capabilities. GridGain provides it with the real-time performance, availability and reliability necessary for its international clientele. The solution is also horizontally scalable, which means the bank can easily add new hardware to the solution, which is beneficial for growth.
Banking and trading requires the ability to process large amounts of data and perform transactions within milliseconds or even microseconds. Any degree of latency can result in significant loss. Because the variations are so small, financial organizations trade in huge volumes to achieve a reasonable return, so milliseconds can mean the difference of tens of thousands of dollars – gained or lost. This performance requires highly optimized software: GridGain's In-Memory Computing Platform delivers unprecedented speed and unlimited scale to accelerate business and time to insights with high-performance transactions, real-time streaming and fast analytics.
The GridGain In-Memory Computing Platform provides the bank with the performance necessary to meet its real-time requirements, delivering to its clients accurate information in the timeframe required. In addition, the solution delivers the power necessary for the bank to remain competitive – all on industry-standard, commodity hardware.
Performance Gains
The GridGain solution, which is distributed, unlike the bank's previous system, offers reliability, performance and scalability. Based on open source, GridGain's software is flexible enough for the bank to make changes to fit its vast portfolio needs.
The integration process went smoothly with the help of the GridGain team and, according to a bank representative, was very easy. The bank is achieving its goals and getting the results it wants, including fast computations and a stable environment – the GridGain solution runs 24 hours a day, six days a week. According to the representative, GridGain has met all of the bank's requirements and improved performance significantly, leading to competitive advantage for its clients.
For banks, it's imperative to leverage in-memory computing, and GridGain is a leader in top-performing in-memory computing solutions for the financial services industry. The GridGain In-Memory Computing Platform enables unprecedented speed and scale for all transactional, analytical and hybrid transactional/analytical applications across any data store; its solid, proven technology has been built from the ground up to deliver predictable latency, flexible scaling, configurable data consistency and reliable uptime. It runs on commodity hardware, virtual machines and cloud providers, and its core code base is available as an open-source Apache® project — Apache® Ignite™ — making it economical for financial organizations of all sizes.
Talk to GridGain, the world's expert in Apache Ignite and in-memory computing. Wherever you are on your Ignite journey, we're here to help.
Contact Us

→