NYC In-Memory Computing Meetup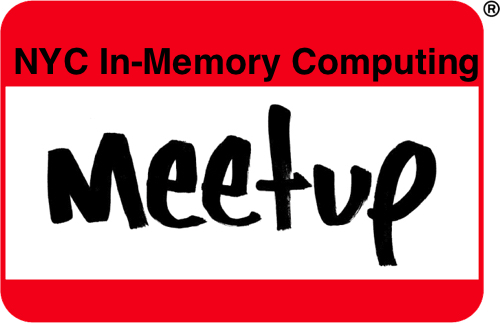 GridGain technology evangelist Akmal Chaudhri will be a featured speaker at the NYC In-Memory Computing Meetup on April 26. The meetup will be held at WorkHouse NYC, located at 21 West 46th Street in New York. It runs from 5:45-8 p.m. RSVP required.
Akmal will share some of the current best practices in HTAP, and the differences between two of the more common technologies companies use: Apache® Cassandra™ and Apache® Ignite™. His talk is titled: "Comparing Apache Ignite and Cassandra for Hybrid Transactional/Analytical Processing (HTAP)"

Summary: The 10x growth of transaction volumes, 50x growth in data volumes -- along with the drive for real-time visibility and responsiveness over the last decade -- have pushed traditional technologies including databases beyond their limits. Your choices are either buy expensive hardware to accelerate the wrong architecture, or do what other companies have started to do and invest in technologies being used for modern hybrid transactional/analytical processing (HTAP).

This session will cover:
Talks Details
Additionally, Dheeraj Remella, VoltDB's Chief Technologist and Oracle TimesTen Product Manager Doug Hood will also be speaking. Details here (and to RSVP).
Agenda of the April 26 NYC In-Memory Computing Meetup
* 5:45 p.m. -- Food, beverages & find your seats!
* 6:00 p.m. -- Talk 1 (Dheeraj & Stonebraker)
* 6:40 p.m. -- Talk 2 (Akmal)
* 7:20 p.m. -- Talk 3 (Doug)
* 7:40 p.m. -- OPEN MIC (thanks to member Ruairi O' Connor for the suggestion!)
* 7:55 p.m. -- raffle drawings
> First prize: "Evo" smartphone-controlled coding robot
> Second prize: Sega Genesis classic game console (with 81 games)
> Third prize: $25 Amazon gift card
* 8 p.m. Finis
RSVP now to reserve your spot! All events at the NYC In-Memory Computing Meetup are free thanks to the generous sponsorship of GridGain Systems.