NYC In-Memory Computing Meetup
About
Join us Sept. 26 at 6:30 p.m. for the inaugural gathering of the NYC In-Memory Computing Meetup! We'll be meeting at Guys American Kitchen and Bar on Times Square (we'll have a fully catered private room) for a talk featuring GridGain technology evangelist Akmal Chaudhri, PhD. Register here!
Akmal will start with a brief high-level overview of distributed computing fundamentals and in-memory computing use cases. Then he'll introduce the open-source Apache Ignite, an in-memory computing platform that enables high-performance transactions, real-time streaming, and fast analytics in a single, comprehensive data access and processing layer.
His presentation, "Powering up banks and financial institutions with distributed systems," will explore Apache® Ignite™ features for financial applications, such as ACID compliance, SQL compatibility, persistence, replication, security, fault tolerance and more.
A customer case study will also be presented. He'll analyze one of the largest Apache Ignite deployments in the world at one of the largest banks in Eastern Europe, by walking through the overall architecture and demonstrating various implementation and deployment challenges.
About GridGain Talks
Agenda
• 6:30 p.m. -- Enjoy an assortment of exclusive Guy Fieri hors d'oeuvres -- along with beer, wine and soft drinks
• 7 p.m. -- Talk begins
• 8 p.m. -- Q&A
• 8:15 p.m. -- raffle (limited-edition Apache Ignite t-shirts and In-Memory Computing Summit tickets)
• 8:30 p.m. -- Move it to the bar!
• BONUS! Anyone can enter to win a full-access pass to the In-Memory Computing Summit Oct. 24-25 at the South San Francisco Conference Center! Two winners selected each week (no need to be present at the meetup). Enter the raffle here.

About the speaker
Akmal Chaudhri is building the global Apache Ignite community and raising awareness through presentations and technical writing. With more than 25 years experience in IT, Akmal has previously held roles as a developer, consultant, product strategist and technical trainer. He's worked for several blue-chip companies, including Reuters, IBM -- and Big Data startups Hortonworks (Hadoop) and DataStax (Cassandra NoSQL Database).
Speakers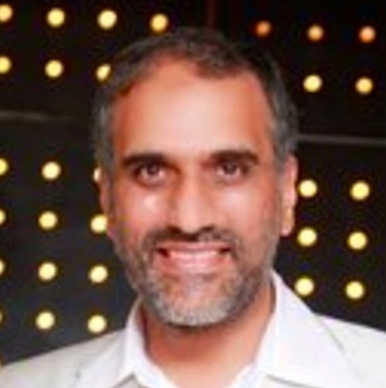 Akmal B. Chaudhri
Technical Evangelist, GridGain Systems