Miami Hadoop User Group: May 17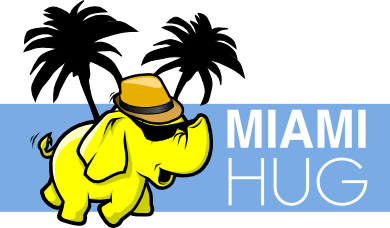 Join us at the Miami Hadoop User Group's meetup May 17 at 6 p.m. for pizzas, beverages and a great talk about Apache Spark and Apache Ignite. We'll also have some cool limited-edition GridGain t-shirts, stickers and other cool stuff to raffle off.
Denis Magda, GridGain Systems product manager and Apache Ignite PMC Chair, will discuss: "Apache Ignite and Apache Spark: This is Where Fast Data Meets the IoT."
The address is: 1010 NE 2nd Ave, Miami, FL 33132. Get more information and sign-up here.
Denis is an expert in distributed systems and platforms who developed his skills by consistently contributing to Apache Ignite In-Memory Data Fabric and helping GridGain In-Memory Data Fabric customers build a distributed and fault-tolerant solution on top of their platform. Before joining GridGain and becoming a part of Apache Ignite community, Denis worked for Oracle where he led the Java ME Embedded Porting Team helping Java open new boundaries by entering the IoT market.
The Miami Hadoop User Group is open to anyone interested in Apache Hadoop or any related technologies such as Spark, Hive, HBase, etc. Any skill levels and all kinds of users: data scientists, application developers, system administrators.
https://www.meetup.com/Miami-Hadoop-User-Group/events/239713172/
Talks Details
APACHE SPARK AND APACHE IGNITE: WHERE FAST DATA MEETS THE IOT
It's not enough to build a mesh of sensors or embedded devices to get more insights about the surrounding environment and optimize your production. Usually, your IoT solution needs to be capable of transferring enormous amounts of data to a storage or cloud where the data has to be processed further. Quite often, the processing of the endless streams of data has to be done almost in real-time so that you can react on the IoT subsystem's state accordingly, and in time.
During this session, see how to build a Fast Data solution that will receive endless streams from the IoT side and will be capable of processing the streams in real-time using Apache Ignite's cluster resources. In particular, learn about data streaming to an Apache Ignite cluster from embedded devices and real-time data processing with Apache Spark.