GridGain Webinar: Transforming Asset and Wealth Management with In-Memory Computing
About
Asset and wealth management continues to be one of the most attractive segments of the financial services industry, promising profitability and growth in a world of financial uncertainty. However, most financial institutions are observing a shift in their client demographics. The new client base demands different ways of placing and managing their financial holdings. As a result, technology is the single most important driving force in maintaining a competitive edge in this highly regulated industry.
During this webinar we will discuss new approaches to onboard and serve asset and wealth management clients using digital channels, mobile technology, cloud computing, Big Data analytics and open architectures. We will discuss how in-memory computing provides the speed, scale and security needed to meet current and future infrastructure and application needs. We will discuss:
The ability to create complex and customized algorithms and asset allocation models
The holistic view of the entire universe of client holdings and activities
Real-time analysis of customer trends, needs, sentiment and business impact
Using data for risk management, regulatory compliance, supervision and monitoring
At the end of this webinar, you will understand how in-memory computing can help your organization start addressing the technical challenges of transforming your asset and wealth management business.
Speakers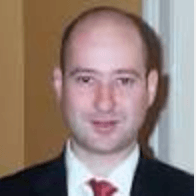 Eric Karpman
Consultant, GridGain