The GridGain® Systems Board of Directors Includes Leading Investors and Technologists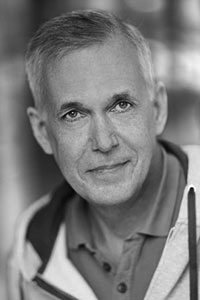 Geoffrey Baehr
Partner, Almaz Capital
Geoffrey Baehr is a Partner at Almaz Capital, investing in diverse areas ranging from security, to networking, analytics and big data problems.
From 2000-2012, Geoffrey was a General Partner and later Venture Partner at US Venture Partners in Menlo Park CA. He remains an Advisor to USVP.
From 1988-2000, Geoffrey Baehr served as Chief Network Officer for Sun Microsystems responsible for technical and strategic network directions. During his tenure at Sun, he developed advanced technical products and, with his team, obtained more than one dozen patents. Over the past several years, Mr. Baehr has worked as an advisor to the Skolkovo Foundation and is on the panel of reviewers for Computer science related proposal reviews.
Mr. Baehr earned a BA in Biochemistry and Natural Sciences from Fordham University.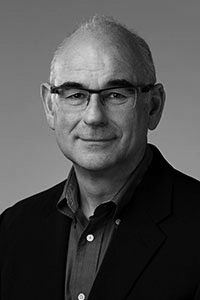 Abe Kleinfeld
President & CEO, GridGain Systems
Abe Kleinfeld serves as GridGain's president & CEO and has transformed the company into the leading in-memory computing platform provider. Since joining in 2013, Abe has led the company through five years of triple-digit average annual growth, $29M in Series B venture financing and numerous awards including being named to the Inc. 500 list of America's fastest growing private companies for the past two years. GridGain is also known for founding and producing the annual In-Memory Computing Summit, the world's first and only in-memory computing conference.
Prior to joining GridGain, Abe was president & CEO of network security leader nCircle, a company he led from early stage with a handful of customers through ten consecutive years of revenue growth, five consecutive years of profitability, two acquisitions and over 6,500 enterprise customers worldwide. In April, 2013, nCircle was acquired by Tripwire.
Before nCircle, Abe was president & CEO of Eloquent, a leading provider of rich media communications solutions. While at Eloquent he attracted an experienced management team, implemented a high-growth strategy and guided the company through its successful $83 million IPO in February 2000.
Prior to Eloquent, Abe co-founded document management leader Odesta Systems Corporation. He played a key role in building the company from startup in 1991 through its merger with Open Text Corporation in 1995 and subsequent IPO in 1996 (NASDAQ:OTEX), where he led the company's sales and later marketing through 1998.
Abe's career spans four decades, dating back to his start as a software engineer at Raytheon Data Systems, and marketing and sales management roles at Oracle Corporation and Wang Laboratories. Abe holds a bachelor's degree in computer science from State University of NY at Oswego, and is an avid photographer and science fiction fan.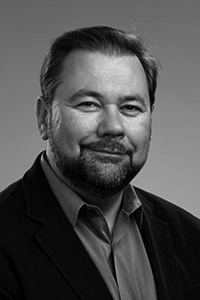 Nikita Ivanov
Founder & CTO, GridGain Systems
Nikita Ivanov is founder and CTO of GridGain Systems, started in 2007 and funded by RTP Ventures and Almaz Capital. Nikita provides the vision and leadership at GridGain to develop the world's top in-memory computing platform, now used by thousands of organizations around the globe to power business-critical systems and enable digital transformation initiatives.
Nikita has over 20 years of experience in software application development, building HPC and middleware platforms, contributing to the efforts of other startups and notable companies including Adaptec, Visa and BEA Systems. Nikita was one of the pioneers in using Java technology for server side middleware development while working for one of Europe's largest system integrators in 1996.
He is an active member of Java middleware community, contributor to the Java specification, and holds a Master's degree in Electro Mechanics from Baltic State Technical University, Saint Petersburg, Russia.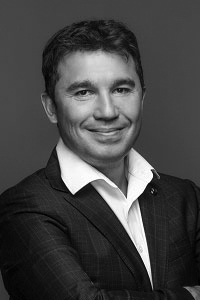 Victor Orlovski
General Partner, FortRoss Ventures
Victor Orlovski has more then 20 years of experience in financial technology space. Started his career in ABN AMRO serving in different managerial positions in Uzbekistan, Russia and Headquarters in Amsterdam.
In 2001 Victor joined Alfa Bank (leading Russian financial institution) as the Chief Transformation Officer and was in charge of the largest banking transformation project in Russia. It resulted in the state-of-the-art business model and technological solution and made Alfa Bank a leader in innovative banking and most efficient financial company in Russia and CIS.
In 2007 Victor became a partner at IBM Global Business Services in charge of the FI and Insurance practice in Russia and CIS. From 2008 to 2015 Victor continued his career in Sberbank. He started as Chief Technology Officer (2008-2013) and then as Chief Digital Officer (20014-15).
Several times Victor was nominated as the best CIO of the year in Russia, best CIO of the year in Europe (Oracle award), or was selected among the top 1000 most efficient managers in Russia (kommersant.ru). Victor was the member of supervisory boards of more than 10 Sberbank subsidiaries; he was a founder and chairman of Supervisory Board of Sberbank Technology and Sberbank Services. Victor and his team accomplished one of the largest banking transformation projects in the world changing Sberbank from old-fashion inefficient traditional banking to the truly digital and mobile customer centric modern financial firm.
Victor is a founder of number of startups in FinTech space, social networking, crowd funding and sharing economy.
Starting in August 2015 Victor is the general partner of FortRoss Ventures. He is also an angel investor and entrepreneur.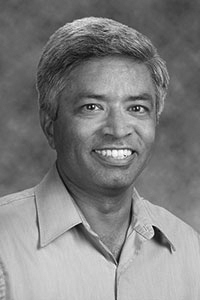 Sundi Sundaresh
President & CEO, Cinarra Systems, Inc.
Sundi Sundaresh is currently the President & CEO of Cinarra Systems, Inc., a private, Softbank Corp/venture-funded startup focused on enabling location-based campaigns and measurement for marketeers while monetizing data for telco carriers. A former president, CEO and board member of Adaptec, Sundi brings a wealth of industry experience to GridGain Systems. Sundi has more than 20 years of experience in managing high-growth companies in the tech industry. Before becoming a board member of GridGain, SandForce (sold to LSI) and Sureline Systems, Sundi was the president and CEO of Adaptec, Inc [Nasdaq: ADPT, sold to PMC-Sierra]. During the course of his career, Sundi has also led multiple startups as President & CEO, including Xangati, Inc. (IT Operations Analytics, sold to Virtual Instruments), Candera Inc. (the industry's first network storage controller) and Jetstream Communications (market-leading voice over broadband solution). During a previous tenure at Adaptec, Sundi served in a number of positions, including corporate Vice-President and General Manager for the Personal I/O division and corporate Vice President of worldwide marketing. He has also held various positions at Hewlett-Packard and National Semiconductor.
Mr. Sundaresh holds a Bachelor of Technology degree in Electrical Engineering from the Indian Institute of Technology, Madras, a Master of Engineering degree in Electrical Engineering from Cornell University, and an MBA from The Wharton School at the University of Pennsylvania.