The main premise was that technology is changing traditional retail banking business models. Online banking and mobile banking are generating significantly more transactions than live teller-based banking.  This increase in automation is challenging banks to redesign their legacy systems to accommodate the increased quantity and complexity of transactions and analytics. Such changes require a fast, scalable, distributed and secure architecture.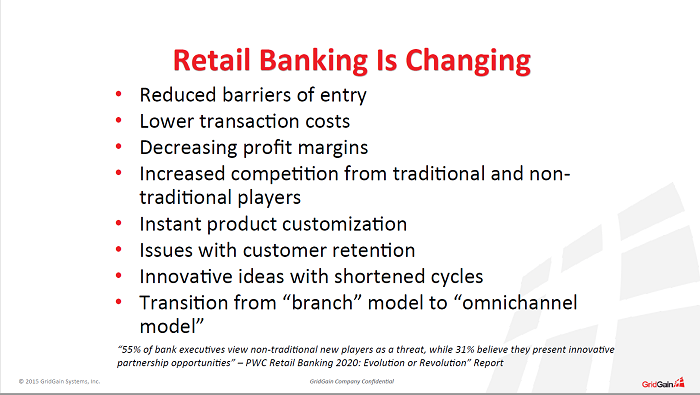 Retail Banking Goes Digital with In-Memory Computing Webinar Topics
During the webinar, I discussed how in-memory computing can meet these needs and bring about reliable, seamless and cutting-edge financial solutions. I discussed:
Using data to provide customers with an integrated and personalized digital experience
Access to advanced customer and product analytics
The ability to introduce new cross-silo, in-house products and services
Compliance with the myriad of banking regulations
Watch this webinar to gain a better understanding of how in-memory computing can help traditional retail banking become real-time digital banking.