The GridGain® Systems Board of Advisors Includes Thought Leaders in Open Source Software Technology and Investing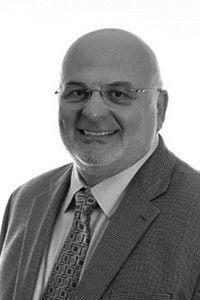 Mike Gurevich
CEO, Inventigo & Technology Advisor, FTV Capital
Mike is the founder and CEO of Inventigo which specializes in technology advisory and in development of innovative software. Inventigo independent technology advisory practice has been actively utilized by marquee venture capital investors for over a decade. It is well known for its technical due diligence service VentureKPI, a quantitative and actionable assessment that is based on key performance indicators.
Inventigo software development and licensing practice compliments the advisory practice and leverages Inventigo's extensive portfolio of innovative and patented solutions to help its clientele overcome persistent technical challenges and achieve their strategic business objectives.
Since 2001 Mike has been a Technology Advisor to FTV Capital, a multi-stage growth equity and venture capital firm with over a billion dollars under management from a group of the world's foremost financial institutions.
In his past engagements Mike was Chief Architect and VP of Engineering of 724 Solutions (IPO in 2000, the largest IPO in Canadian history at that time), co-founder and CTO of Concorde Solutions (acquired by Bank of America in 1998), co-chair of the Financial Task Force at Object Management Group (OMG), press advisory board member of OMG Press, Wiley Publishing. Mike has authored numerous patents and patent pending applications.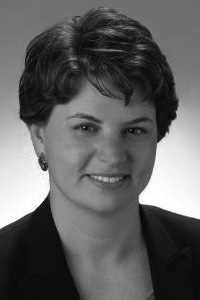 Victoria Livschitz
President and CEO, Grid Dynamics
For the past 15 years, Victoria Livschitz has built a reputation as an entrepreneur, innovator, and recognized leader in the Java and grid-computing community. She founded Grid Dynamics in 2006, bringing together an elite team of top-flight architects, engineers, and mathematicians. Previously, Victoria spent a decade as a principal architect for Sun Microsystems, pioneering the use of Java in factory automation, designing the industry's first real-time fraud detection system, and architecting the first utility-computing product for software developers. She has also done advanced research on next-generation languages and paradigms, and designed Metaphors, an original programming language. Earlier in her career, Victoria served as a system architect and developer at Ford Motor Company.
Victoria holds numerous patents in grid technology and has won prestigious awards for engineering excellence, including Ford's Chairman Award and Sun's System Engineer of the Year. She holds a B.S. in Computer Science from Case Western Reserve University.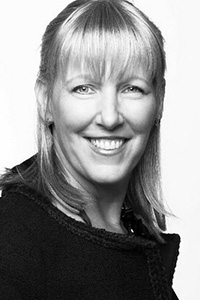 Sonja Hoel Perkins
Managing Director, Menlo Ventures; Founder, Broadway Angels
Sonja Hoel Perkins is a Managing Director of Menlo Ventures, Founder of Broadway Angels and Founder of Project Glimmer. Considered one of the best performing and most senior women in venture capital, she invests broadly in all stages and areas of information technology including Internet, mobile, security, data storage, communications, consumer and software.
Sonja began her career in venture capital in early 1989 when she joined TA Associates as an Investment Analyst. She then joined Symantec in Business Development prior to joining Menlo Ventures. In 2010, she co-founded Broadway Angels, an early-stage angel investment group made up of world-class investors and executives who all happen to be women. Sonja has invested in over 50 companies throughout her career including "home runs" like AcmePacket, F5 Networks, McAfee Associates, and Q1 Labs. Many of her investments have achieved multi-billion dollar valuations in the public markets.
Sonja graduated, with Distinction, from the McIntire School of Commerce at University of Virginia and received her MBA from the Harvard Business School.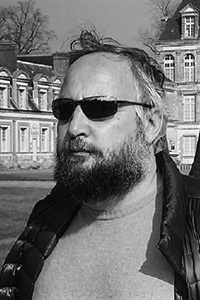 Alex Tkachman
COO, MBTE Sweden AB
Alex is co-founder and COO of MBTE Sweden AB, the company behind Bindows & Infiview AJAX frameworks and Lucy.me social communication platform. He is creator of Groovy++ programming language and Gretty web server and active contributor to several other open source projects. Almost 20 years of his professional life Alex built highly performant product, systems and algorithms in different business areas from marine navigation to social media.
In the past Alex was co-founder and CEO of G2One Inc, which was company behind Groovy programming language and Grails application framework and after acquisition by SpringSource and than by VmWare became key element of VmWare's CloudFoundry offering.
Before founding G2One Alex worked for such industry leaders as JetBrains, Sun Microsystems and Transas.