When building applications, developers aim for them to be both consistent in performance and also highly available under every imaginable scenario.
Doing so has always been a challenge because there's always been a tradeoff between data consistency and high availability
Until now.
Today at 11 a.m. Pacific time, Valentin "Val" Kulichenko, GridGain System's Lead Architect, will explain how to build consistent and highly available distributed systems with the open-source Apache® Ignite™. Register here.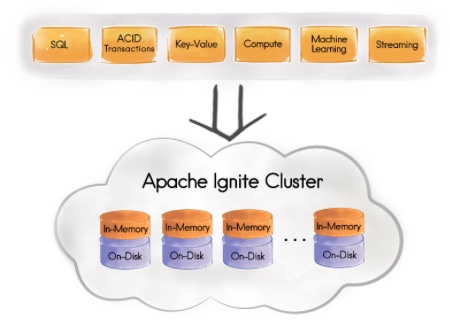 What is Apache Ignite? It's a memory-centric data platform that is strongly consistent and highly available with powerful SQL, key-value and processing APIs. Details here.
What's covered in today's talk
In this session, Val will give an overview of Apache Ignite along with GridGain capabilities that allow the highest availability possible without breaking data consistency. He will present specific guidelines on how to build such systems, and will do a deep dive into topics like:
In-memory backups
Data persistence
Data center replication
Full and incremental snapshots
At the end of the session, you will have better understanding of how Apache Ignite and GridGain work, and how to use different features of these products to build applications that are both consistent and highly available. Follow Val on Twitter at @vkulichenko.
Register now to reserve your spot!