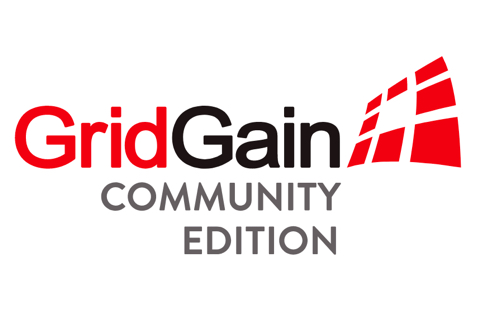 GridGain today announced the availability of GridGain Community Edition (GCE) -- a hardened, high-performance, open source in-memory computing platform.
Built on Apache® Ignite™, GCE includes additional functionality, tuning and patches developed by GridGain® to deliver optimal performance. It is available under the GridGain Community Edition License. (Download GCE.)
GridGain Community Edition includes the Apache Ignite code base plus patches and additional functionality developed to improve performance, reliability, security and manageability. GCE undergoes extensive QA testing to ensure high reliability and optimal performance out of the box.
Why is this important for you? GridGain Community Edition enables GridGain to quickly deploy patches and upgrades for the Apache Ignite community -- faster than the normal Ignite release cycle. GCE also includes performance and reliability enhancements that optimize Apache Ignite for production deployments.
Like all GridGain software, GCE provides the in-memory speed and massive scalability that businesses need for data-intensive applications to power their digital transformation and omnichannel customer experience initiatives. GridGain Community Edition can be deployed between existing applications and data layers, requiring no rip-and-replace of existing software and database infrastructure, and can be deployed on-premises, on a public or private cloud, or on a hybrid environment. GCE can also be deployed as an in-memory database.
"GridGain Community Edition, available as a free download from www.gridgain.com, enables companies around the world to achieve their digital transformation goals and gain the competitive advantage of a real-time business," said Abe Kleinfeld, president and CEO of GridGain. "GridGain continues to 'push the envelope' by delivering extremely high-performance solutions that help companies scale their data-intensive applications in cost-effective ways."