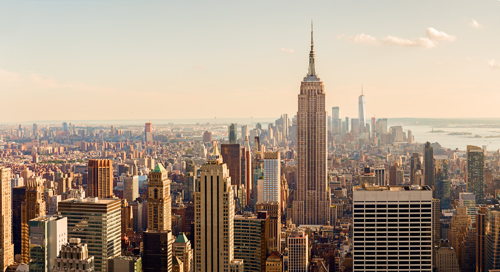 Join us in Manhattan August 22 for the next NYC In-Memory Computing Meetup! We'll be gathering at 1740 Broadway (15th floor) from 6-8 p.m. 
Greg Stachnick, director of product management at GridGain Systems, will be delivering a talk titled, "Cloud deployment best practices with Apache® Ignite™."
"Cloud deployments offer the potential for almost infinite resources and flexible scalability," Greg said.
"But there are so many options! It can be overwhelming to know which services are best for your use case. Building distributed systems only adds to the complexity," he added.
Greg will be sharing some best practices on how to best structure and deploy IMDB/IMDG applications in a cloud environment.
This is a free event but you must RSVP because space will be limited. We'll also be raffling off some cool prizes including tickets to the In-Memory Computing Summit, Nov. 13-14 in San Francisco. #IMCSummit
You must be present to win the gadgets we'll be raffling off -- but everyone can enter to win the conference tickets. We'll contact the winners of IMC Summit tickets via email. Click here to register for the raffle. And if you will be in Manhattan, sign-up for the August 22 NYC In-Memory Computing Meetup here.