This report is for week 7 of the Big Data meetup tour. The two cities covered this week were Brussels and Luxembourg. These were also the last two cities in the Big Data meetup tour.
I flew out from London to Brussels on Wednesday 17 October. It was the earliest flight on this Big Data meetup tour. My hotel was in downtown Brussels, near Brussels Midi Station. Since I planned to travel out by train from Brussels to Luxembourg the next day, it was more convenient to stay downtown, rather than near the airport.
Unfortunately, I arrived too early at the hotel and had to wait a while for a room. Once a room was available, an opportunity to catch-up on some lost sleep for a few hours before heading to the meetup venue. I found the Brussels Metro to be fast and efficient and I loved the map displays at each station showing where the trains were relative to the current station. Great use of visualization!
Shortly after arriving at the meetup venue, the room started to fill-up with attendees, as shown in Figure 1.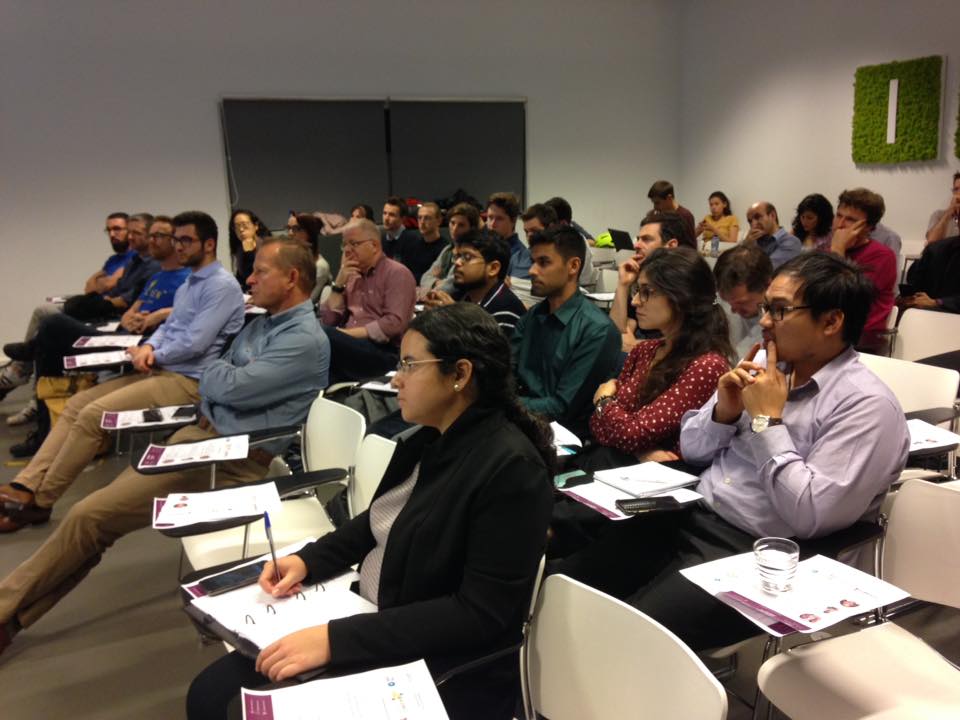 Figure 1. Brussels.
There were two presenters on this occasion and so I was able to speak a little longer than usual. After my presentation, one of the questions I was asked was how was Ignite different from Spark? These two technologies are complementary. Ignite can provide a shared memory layer as well as accelerate Spark SQL queries, for example.
At the end of the meetup presentations, I discussed a range of Ignite features with attendees. It was clear that there was considerable interest in the technology.
On Thursday 18 October, I took the train from Brussels to Luxembourg. It was a direct service and took over 3 hours. Some beautiful scenery along the route. Also, signs of great renewal with lots of track-side work underway.
The hotel was about 10 minutes drive from Luxembourg Central Station. After hotel check-in, a chance to make-up for some lost sleep and then head back to the Central Station to get the train to the meetup venue, which was about 30 minutes by train and close to the French border.
There was good meetup attendance, as shown in Figure 2.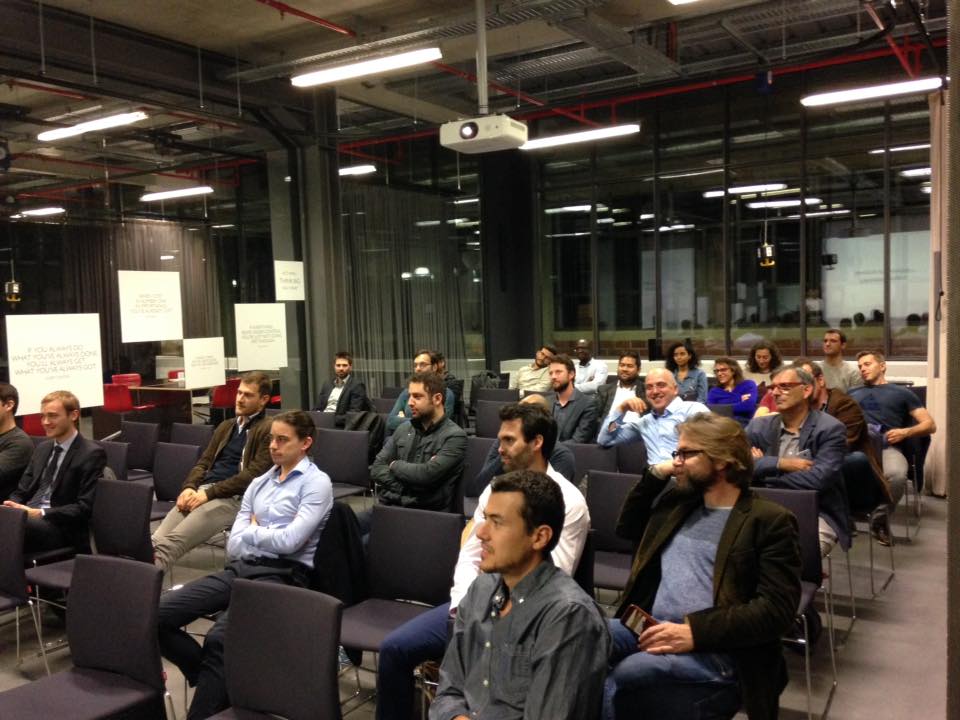 Figure 2. Luxembourg.
Again, just two speakers on this occasion, so an opportunity to take a bit more time with my presentation. After the meetup, some great discussions with attendees and an opportunity to answer some of their questions on Ignite.
Next day, back to London. A weekend to recover and then prepare for travel to New York on Monday 22 October for a series of meetups. Please check Tom's blog post on what is planned.
Summary
It has been a fabulous 7 weeks of meetups, lots of great presentations from my co-presenters and wonderful audiences everywhere.
I am now an expert in public transport in multiple cities around the world and know how to travel with the minimum I need to visit various cities!
Thank you to the meetup organisers, meetup hosts and my co-presenters. Thank you also to all my colleagues at GridGain for sponsoring the meetups, approving my travel and, therefore, allowing me to fulfil one of my missions: to raise awareness of Ignite around the world!
If you are a meetup organiser and would like someone from GridGain to speak about Ignite at an event, please contact my colleague Tom Diederich.