This report is for week 6 of the Big Data meetup tour. The two cities covered this week were Singapore and Stockholm, half a world apart.
Continuing on from the previous meetup report, I took the KLIA Ekspres from KL Sentral to Kuala Lumpur International Airport (KLIA) on Sunday 7 October.
Anyone that has attended one of my meetup or conference presentations will know that I occasionally make some social commentary or observation. One of these being that we are all much better digitally connected through our smartphones but may talk much less to each other in person. So, sitting on the KLIA Ekspres, I was surprised when a fellow passenger struck-up a conversation with me. She was a geologist by training, worked for one of the world's largest petroleum companies and was on her way to Sarawak. I was impressed by her knowledge of IT and programming languages and we discussed Data Science and its application to geology. I learned a lot!
Soon, I arrived at KLIA and took the short flight to Singapore.
The Singapore meetup was held close to Changi Airport on the evening of Monday 8 October. I was a little concerned that the location would not attract many attendees, since it was a bit remote from downtown Singapore, but there was a good turnout, as shown in Figure 1.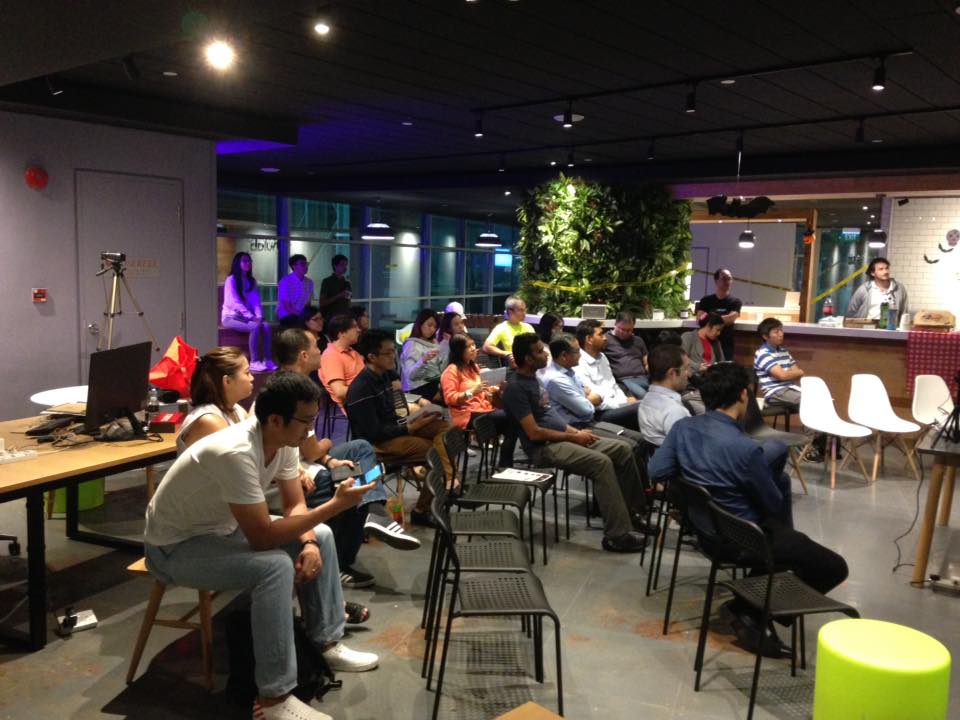 Figure 1. Singapore.
There were three speakers on this occasion and I covered turbocharging SQL queries when working with existing database systems, integration with Spark, Ignite's Machine Learning library and, briefly, Kubernetes support.
One of the questions that I was asked was how Ignite differed from caching technologies. Ignite provides much more than just caching, such as transactions, SQL, Machine Learning, and so on. GridGain also has some white papers that provide feature comparisons.
In ASEAN, GridGain partners with Cxrus Solutions. One of the company founders, Alvin Teo, attended the meetup with several colleagues. If you are based in ASEAN and are interested in Apache® Ignite™ or GridGain, please reach out to Alvin and his team.
From Singapore, I headed to Sweden on Wednesday 10 October, arriving into Stockholm on the evening of the same day. The meetup was held on the next day in a fairly central location and attendance was excellent, as shown in Figure 2.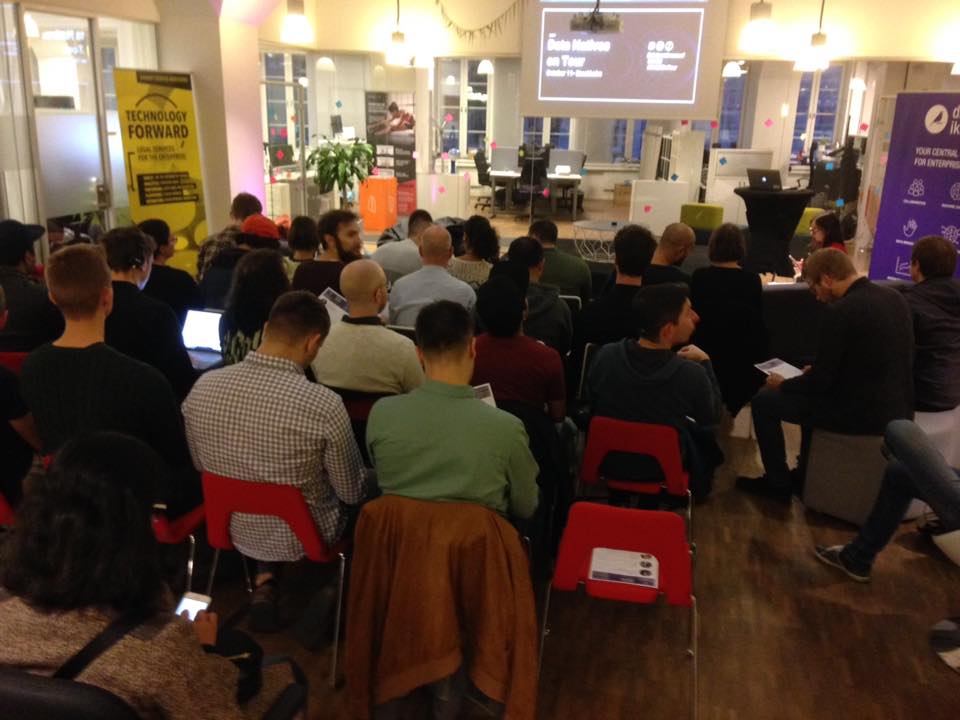 Figure 2. Stockholm.
As there were two speakers, there was more time available for my presentation. At the end of my presentation, I was asked whether Ignite currently supported graph data. At the time of writing this blog post, I am not aware of any native graph support. However, if this is a feature that is often requested, then I am sure the Ignite community would respond. Another question related to a feature comparison against competitors. As mentioned above, GridGain has some white papers on its website that cover this extremely well.
Early morning on Friday 12 October I flew back to London and it was great to be back home after a week of fairly extensive global travel.
In the next meetup report, I'll cover the last two cities in the Big Data meetup tour.
Summary
Zig-zagging across Europe for the Big Data meetup tour these past few weeks, it was great to get the chance to travel to Asia as well and present a workshop in KL and at a meetup in Singapore. The global travel has been exhausting, but the opportunity to engage with developers and enable them on Ignite has made the travel extremely worthwhile.