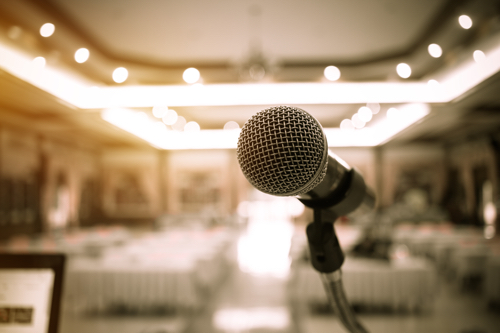 Experts from Workday, Wellington Management, Storage Networking Industry Association (SNIA) and GridGain Systems will deliver keynote addresses at the third-annual In-Memory Computing Summit North America next week (Oct. 24-25) at the South San Francisco Conference Center.
The distinguished speakers – whom collectively are literally charting the future of in-memory computing -- will discuss how in-memory computing is solving processing speed and scalability challenges in a variety of industries and the evolution of in-memory computing-related technologies.
The In-Memory Computing Summit (#IMCSummit on Twitter) is held annually in both Europe and North America. The conferences are the only industry-wide events that focus on the full range of in-memory computing-related technologies and solutions.
Who attends? Technical decision-makers, business decision-makers, operations experts, DevOps professionals, architects and developers who make or influence purchasing decisions about in-memory computing, Big Data, Fast Data, IoT, HTAP and HPC solutions.
Let's take a look at the line-up over the conference's two days.
Tuesday, Oct. 24
Abe Kleinfeld, President & CEO, GridGain Systems – "The Evolving In-Memory Computing Platform" – 9:25 a.m. to 9:55 a.m.
In-memory computing (IMC) is already profoundly changing a variety of industries, including financial services, fintech, healthcare, IoT, online travel and web-scale SaaS. But we are still just at the beginning of the IMC revolution, and new innovations and the adoption of memory-centric architectures will continue to redefine the datacenter.
Mikhail Khasin, Senior Managing Director & Head of Core Banking Transformation Program – "The Evolving Role of In-Memory Computing in the Banking Industry" – 10:00 a.m. to 10:30 a.m.
Traditional core banking platforms face new challenges, including processing high volumes of data in real time, workloads in the many thousands of transactions per second, and 24x7 availability. Distributed in-memory computing unlocks a web-scale, client-centric architecture for next-generation banking platforms that can handle hundreds of thousands of transactions per second and are capable of built-in machine learning algorithms and AI.
Wednesday Oct. 25
Jim Pappas, Vice Chairman, SNIA – "Realizing the Benefits of Persistent Memory with the NVM Programming Model and NVDIMMs" – 9:20 a.m. to 9:40 a.m.
The convergence of memory and storage has been realized with the help of the NVM Programming Model and NVDIMMs. Many end users are taking advantage of high speed byte addressable access to Persistent Memory. Learn how the NVM Programming Model and NVDIMMs are helping to accelerate the availability of software that enables Persistent Memory hardware.
Noah Arliss, Senior Development Manager, Workday – "The Intersection of In-Memory and Scale-Out in the Age of Internet Proportions" – 9:40 a.m. to 10:05 a.m.
From day one, in-memory computing has been part of our DNA at Workday. However, as our customers and data sets grow, we continue to push the boundaries at the intersection of in-memory and scale-out computing. Distributed computing is not for the faint of heart, and key design principles are often understood only by domain experts with deep knowledge. Moving forward, we need to simplify these paradigms to make them easier to understand and more readily adopted in the industry.
Rafique Awan, Lead Architect, Wellington Management – "Implementation of Investment Book of Record (IBOR) Using Apache Ignite/GridGain" – 10:05 a.m. to 10:30 a.m.
This talk will include an overview of the IBOR use case, a perfect example of using fast and big data together in the financial industry. The use case includes using Apache Ignite/GridGain to solve one of the most complex problems in the financial world and using Apache® Spark™ and Apache Ignite together in order to solve complex big data ETL processing.
Raffle for Complimentary Passes
Enter the weekly raffle for complimentary passes to the conference. Visit the conference website raffle page now to enter the drawing.
Sponsors
The In-Memory Computing Summit North America 2017 is sponsored by leading technology vendors. Current sponsors include:
Platinum Sponsor – GridGain Systems

Association Sponsors – Storage Networking Industry Association (SNIA), Apache Software Foundation

Gold Sponsor – YADRO

Silver Sponsors – Fujitsu, Hazelcast, ScaleOut Software, Neeve Research, Starcounter, Striim

Media Sponsors – CMSWire, Datanami, InsideBigData, InsideHPC, ODBMS.org