GridGain 8.1, announced last week, is a turnkey release that makes GridGain and Apache® Ignite™ the only platforms on the market that combine a distributed SQL database with an in-memory key-value data grid.
The latest release extends the unique SQL capabilities of the GridGain platform with expanded SQL Data Definition Language (DDL) capabilities added to its existing DML and ACID transaction support. It also provides optimal performance on hybrid memory/disk infrastructures using a new Persistent Store feature. That's great news for organizations using Persistent Store in production -- because the new GridGain Ultimate Edition includes a cluster snapshot backup feature that utilizes the memory-centric architecture in mission-critical environments.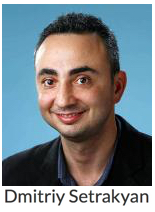 There are so many things new that we needed a webinar to cover it all. Join Dmitriy Setrakyan, GridGain Systems founder and chief product officer, this Wednesday (June 28) at 11 a.m. Pacific time (2 p.m. Eastern) for a live, interactive webinar covering everything that's new in GridGain 8.1.
He'll cover the key new features in GridGain and Apache Ignite -- including one-of-a-kind support for distributed, transactional, ACID-compliant disk persistence coupled with full SQL compatibility. These features enable organizations with large, mission-critical datasets to achieve in-memory performance with the durability of disk across thousands of servers.
Dmitriy will also discuss important new concepts introduced in GridGain 8.1 and Apache Ignite including:
Page-based off-heap architecture
Write-ahead-log (WAL)
B+Tree indexes
Binary serialization
Full and incremental backups
This webinar will be helpful to anyone who is a current GridGain or Apache Ignite user -- but it will also be valuable to those interested in distributed architectures or are simply curious about leading edge in-memory computing technology. Register now for Wednesday's webinar to reserve your spot!