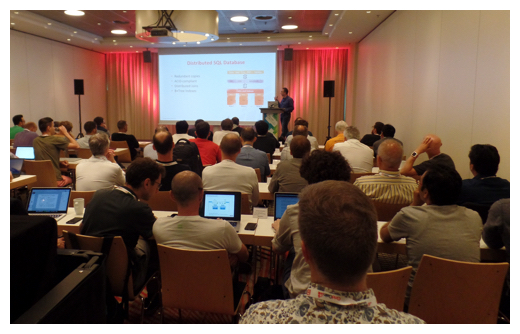 The first annual In-Memory Computing (IMC) Summit Europe wrapped last week in Amsterdam with some 200 attendees from 24 countries gathering to hear keynotes and breakout sessions on a broad range of in-memory computing topics.
Experts from several companies – including, ING, Barclays, Misys, NetApp, Fujitsu and JacTravel – presented topics spanning in-memory computing for financial services, web-scale applications, and the Internet of Things to the state of non-volatile memory technology.
Last week's conference, held June 20-21 at the Mövenpick Hotel Amsterdam City Centre, featured talks from more than 35 industry leaders. In all there were six keynote addresses and 30 breakout sessions. The event also featured a networking reception.
The keynote addresses included:
In-Memory Computing, Digital Transformation, and the Future of Business

– Abe Kleinfeld, GridGain Systems

A New Platform for Collaboration Between Fintechs, Academics and the Finance Industry

– Felix Grevy, Misys

In-Memory Computing: High Performance and Highly Efficient Web Application Scaling for the Travel Industry

– Chris Goodall, CG Consultancy

SNIA and Persistent Memory

– Alex McDonald, SNIA Europe

Where Does In-Memory Computing Fit in Banking

– Tim Wood, ING

Panel Discussion: The Future of In-Memory Computing

– Rob Barr, Barclays; Lieven Merckx, ING; Chris Goodall, CG Consultancy; and Sam Lawrence, FSB Technology
Sponsorships
This year's In-Memory Computing Summit Europe was made possible through the support of sponsors, including:
Platinum Sponsors – GridGain Systems

Gold Sponsors – ScaleOut Software

Silver Sponsors – Fujitsu, Hazelcast, Redis Labs, Starcounter, VoltDB

Foundation/Association Sponsors – Apache® Software Foundation, SNIA

Media – CMSWire, InsideBIGDATA, InsideHPC, IT for CEOs &CFOs, InfoQ, Jet Info, ODBMS.ORG, Packt
The Next IMC Summit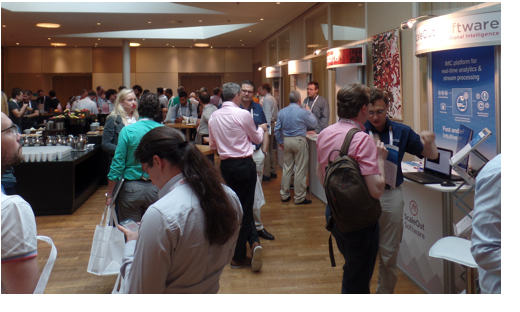 The third-annual North American In-Memory Computing Summit will take place Oct. 24-25 at the South San Francisco Conference Center, just minutes from the airport and also downtown San Francisco. The Call for Papers is now open and will end on July 14.
The In-Memory Computing Summits, held biannually in Europe and the United States, are the only industry-wide events of their kind, tailored to in-memory computing-related technologies and solutions. They are the perfect opportunity to reach technical IT decision-makers, IT implementers, and developers who make or influence purchasing decisions in the areas of in-memory computing, Big Data, Fast Data, IoT and HPC. Attendees include CEOs, CIOs, CTOs, VPs, IT directors, IT managers, data scientists, senior engineers, senior developers, architects and more. The events are unique forums for networking, education and the exchange of ideas — ideas that power digital transformation and the future of Fast Data. For more information, visit https://imcsummit.org/2017/us/ and follow the events on Twitter @IMCSummit.