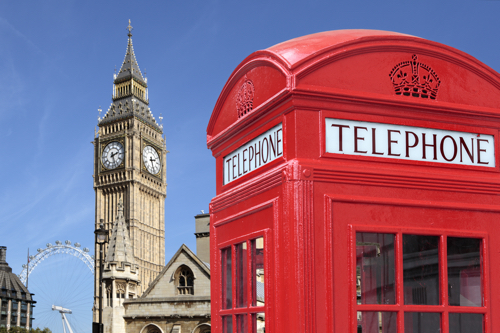 The full roster of keynotes for the second-annual In-Memory Computing Summit Europe, June 25-26 in London, was announced today.
GridGain organizes the biannual summit (held in Silicon Valley in autumn and Europe in spring), and this month's successful event will be thanks to the conference committee, the speakers, sponsors -- and of course, none of it would be possible without the hard work of my colleague Kortney Runyan, who is the director of global events at GridGain.
The In-Memory Computing Summit® Europe 2018 is the only in-memory computing conference focusing on the full range of in-memory computing-related technologies and solutions. Attendees will learn about the role of in-memory computing in the digital transformation of enterprises in the financial services, software, fintech, e-commerce, retail, online business services, healthcare, travel, telecom and other major industries. The conference is attended by technical decision makers, business decision makers, architects, CTOs, developers and more who make or influence purchasing decisions about in-memory computing, Big Data, Fast Data, IoT and HPC solutions.
Here's a peek at the agenda (Day 1; Day 2).
Speakers from ING Belgium, 451 Research, CG Consultancy, FSB Technology, ScaleOut Software, the Storage Networking Industry Association (SNIA) and GridGain Systems will discuss how mature in-memory computing technologies are delivering the speed and scalability necessary for digital transformation, omnichannel customer experience, Big Data and Fast Data use cases. The conference will be held at the Park Plaza Victoria London.
If you're thinking about attending, but on the fence, perhaps I can help persuade you. Enter the weekly raffle for a £20 General Admission Pass. Several lucky winners are selected each week.
Attending? Then please join me Monday evening following the first day of the conference at the Brass Monkey Pub (across from the hotel) for the In-Memory Computing Community Mixer from 6:30-8:30 p.m. You'll receive two tickets when checking-in to the conference for complimentary beer, wine and food. But you'll also need to RSVP because space is limited inside the pub. RSVP here. The Brass Monkey is located at 250 Vauxhall Bridge Road.
And without further ado, here's the keynote lineup!
Keynote Speakers
Monday, June 25
Abe Kleinfeld, President & CEO, GridGain Systems – "In-Memory Computing – Unlocking the Digital Future" – 9:10 a.m. to 9:35 a.m.
All companies, regardless of the industry they serve, are rapidly becoming software companies in their own right, creating a real-time digital twin that virtually models their physical world. The competitive advantage gained by early adopters promises to be transformational and will dramatically improve the market agility of these companies as we progress toward a digital world.
David Follen, Chapter Lead at ING Belgium – "Embracing the Service Consumption Shift in Banking" – 9:35 a.m. to 10:00 a.m.
Legacy banking systems are not tailored for the drastic shift in consumer habits and service consumption. This keynote will look at how ING uses in-memory computing platforms to ensure a smooth transition for its customers.
Sam Lawrence, Co-founder and CTO, FSB Technology (UK) Ltd. – "In-Memory Computing and Sports Betting" – 10:00 a.m. to 10:30 a.m.
Competition, innovation, regulation and improved data collection have grown the complexity of Sports Betting systems at an unprecedented rate. Coupled with a massive growth in transaction volumes, Sports Betting provides a great case study for considering the relationship between technological advance and business need. This presentation is a personal look at the technical challenges the industry has faced, the solutions implemented by FSB Tech, and some best guesses of likely crunch points in the future.
Tuesday, June 26
Alex McDonald, Director and Vice Chair at SNIA Europe – "Persistent Memory, NVM Programming Model, and NVDIMMs" – 9:10 a.m. to 9:35 a.m.
The Storage Networking Industry Association (SNIA), its technical work, and its outreach initiatives are key contributors to an ecosystem driving system memory and storage into a single, unified "persistent memory" entity. Learn how the SNIA Non Volatile Memory Technical Work Group is delivering specifications describing the behavior of a common set of software interfaces that provide access to non volatile memory, and how hardware and OSes support persistent memory today.
Matt Aslett, Research Director, 451 Research – "In-Memory Computing: Accelerating the Data Behind Digital Business and the Customer Experience" – 9:35 a.m. to 10:00 a.m.
The need to engage more intelligently in real time during each transaction or interaction, whether it's to add personalization and recommend products or to help improve the overall customer experience across multiple channels, is driving the requirement for new infrastructure with much lower latency and much higher scalability. The solution that many companies have adopted is to move all the transactional and analytic data, and to collocate computing together in memory using in-memory computing technologies.
William Bain, CEO, ScaleOut Software, Chris Goodall, Director, CG Consultancy (UK) Limited, Sam Lawrence, Co-founder and CTO, FSB Technology (UK) Ltd, and Tim Wood, Head, HPC and Model Integration at ING Financial Markets – "In-Memory Computing Driving the Digital Enterprise: A Panel Discussion" – 10:00 a.m. to 10:30 a.m.
A panel of industry experts, including end users and vendors from ING, FSB Technology, CG Consultancy, GridGain Systems and Scaleout Software, will discuss the impact of in-memory computing on the digital enterprise.
Sponsors
The In-Memory Computing Summit Europe 2018 is sponsored by leading technology vendors. Current sponsors include:
Platinum Sponsor – GridGain Systems
Gold Sponsor – ScaleOut Software
Silver Sponsors – Neeve Research, Gridfore
Association Sponsors - Storage Networking Industry Association (SNIA), Apache Software Foundation
Media Sponsors – Digitalisation World, Enterprise Times, IT for CEOs & CFOs, IT Pro ODBMS.o
Conference Committee
The conference committee, comprised of:
William L. Bain, Scaleout Software
Robert Barr, Barclays
David Follen, ING Belgium
Chris Goodall, CG Consultancy
Nikita Ivanov, GridGain Systems
Sam Lawrence, FSB Technology (UK) Ltd
Tim Wood, ING Financial Markets