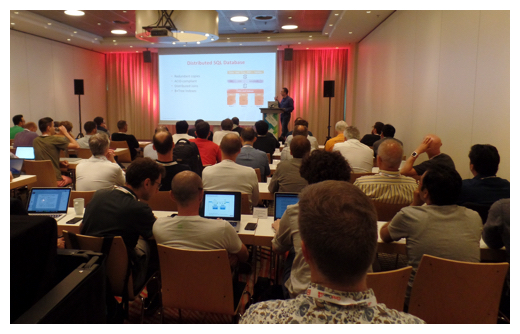 The breakout sessions were announced today for the third-annual In-Memory Computing Summit North America. The conference, Oct. 24-25 at the South San Francisco Conference Center, is the only industry-wide event focusing on the full range of in-memory computing-related technologies and solutions held in North America.
This year's lineup includes some 40 breakout sessions featuring talks from users, innovators and vendors in the in-memory computing ecosystem. Speakers include experts from HomeAway, Intel, RingCentral, Fujitsu, GridGain Systems, 24 Hour Fitness, Percona – and many more.
The conference is attended by technical decision makers, implementers and developers who make or influence purchasing decisions about in-memory computing, Big Data, Fast Data, IoT and HPC solutions. Hosted in Silicon Valley, the event is a meeting place for in-memory computing experts from across North America and the Pacific Rim.
IMC Summit YouTube Channel
This year's sessions will also be recorded and posted on the new In-Memory Computing Summit's YouTube channel. That channel was launched immediately following the IMC Summit Europe, June 21-22 in Amsterdam. Here's a peek at the highly technical content there covering a broad range of topics about in-memory computing.
This video features GridGain founder and Chief Product Officer Dmitriy Setrakyan, who shares GridGain and Apache® Ignite™ features important for financial use cases, including: ACID compliance, SQL compatibility, persistence, replication, security, fault tolerance and more.