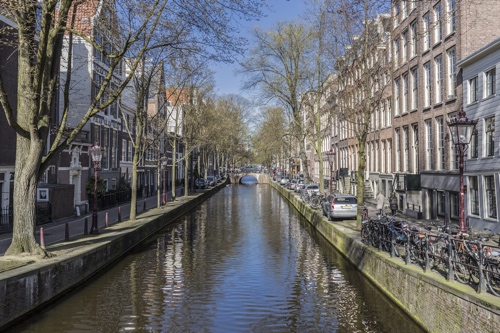 Today I'm happy to offer a first look at the keynote addresses for the In-Memory Computing Summit Europe June 20-21 in Amsterdam.

The premier in-memory computing conference for computing visionaries, technical decision-makers, database architects, software developers and CTOs from across Europe and Asia, the IMC Summit is the only industry-wide event focusing on the full range of in-memory computing technologies.
I'll be interviewing a few of the speakers for upcoming blog posts, including Lieven Merckx, IT Achitect at ING Belgium, Ferhat Hatay
director of strategy and innovation at Fujitsu and Eric Kaczmarek, datacenter performance engineering manager at Intel. Stay tuned for those interviews as they will take a closer look at each of their planned talks.


The keynote addresses for this year's event include:
In-Memory Computing, Digital Transformation, and the Future of Business

– Abe Kleinfeld, GridGain Systems

A new platform for collaboration between fintechs, academics and the finance industry

– Felix Grevy, Misys

In Memory Computing: High performance and highly efficient web application scaling for the travel industry

– Chris Goodall, CG Consultancy

SNIA and Persistent Memory

– Alex McDonald, SNIA Europe

Panel Discussion: The Future of In-Memory Computing

– Rob Barr, Barclays; Lieven Merckx, ING; Chris Goodall, CG Consultancy; Sam Lawrence, FSB Technology; and Nikita Ivanov, GridGain Systems
10% Early Bird discount ends May 21!
Attendees can receive a 10 percent discount by registering before May 21. The Early Bird admission rate of €449 ends on May 21! Register via the conference website, or email attendance and registration questions to info@imcsummit.org.
Sponsorships
By sponsoring the In-Memory Computing Summit Europe, organizations gain a unique opportunity to enhance their visibility and reputation as leaders in in-memory computing products and services. They can interact with key in-memory computing business and technical decision makers, connect with technology purchasers and influencers, and help shape the future of Fast Data.
Sponsorship packages are still available. Visit the conference website for more information on sponsorship benefits and pricing and to download a prospectus. Current sponsors include:
Platinum Sponsors – GridGain Systems

Gold Sponsors – ScaleOut Software

Silver Sponsors – Fujitsu, Hazelcast

Association Sponsors – SNIA

Media Sponsors –IT for CEOs, Jet Info Magazine
About the In-Memory Computing Summits
The In-Memory Computing Summits in Europe and North America are the only industry-wide events focused on in-memory computing-related technologies and solutions. They are the perfect opportunity to connect with technical decision makers, IT implementers, and developers who make or influence purchasing decisions in the areas of in-memory computing, Big Data, Fast Data, IoT, web-scale applications and high performance computing (HPC). Attendees include CEOs, CIOs, CTOs, VPs, IT directors, IT managers, data scientists, senior engineers, senior developers, architects and more. The Summits are unique forums for networking, education and the exchange of ideas — ideas that are powering the Digital Transformation and future of Fast Data. For more information, visit https://imcsummit.org and follow the event on Twitter @IMCSummit.