GridGain Systems was pleased to sponsor the AWS re:Invent conference last week in Las Vegas. The event was very well attended with over 30,000 people gathering for a week of everything AWS. Similar to last year, the energy at the conference was very high as crowds flooded the conference hotels, meeting rooms and exhibit area (see the image below showing our red and white GridGain Systems booth in a sea of people during the Tuesday evening reception).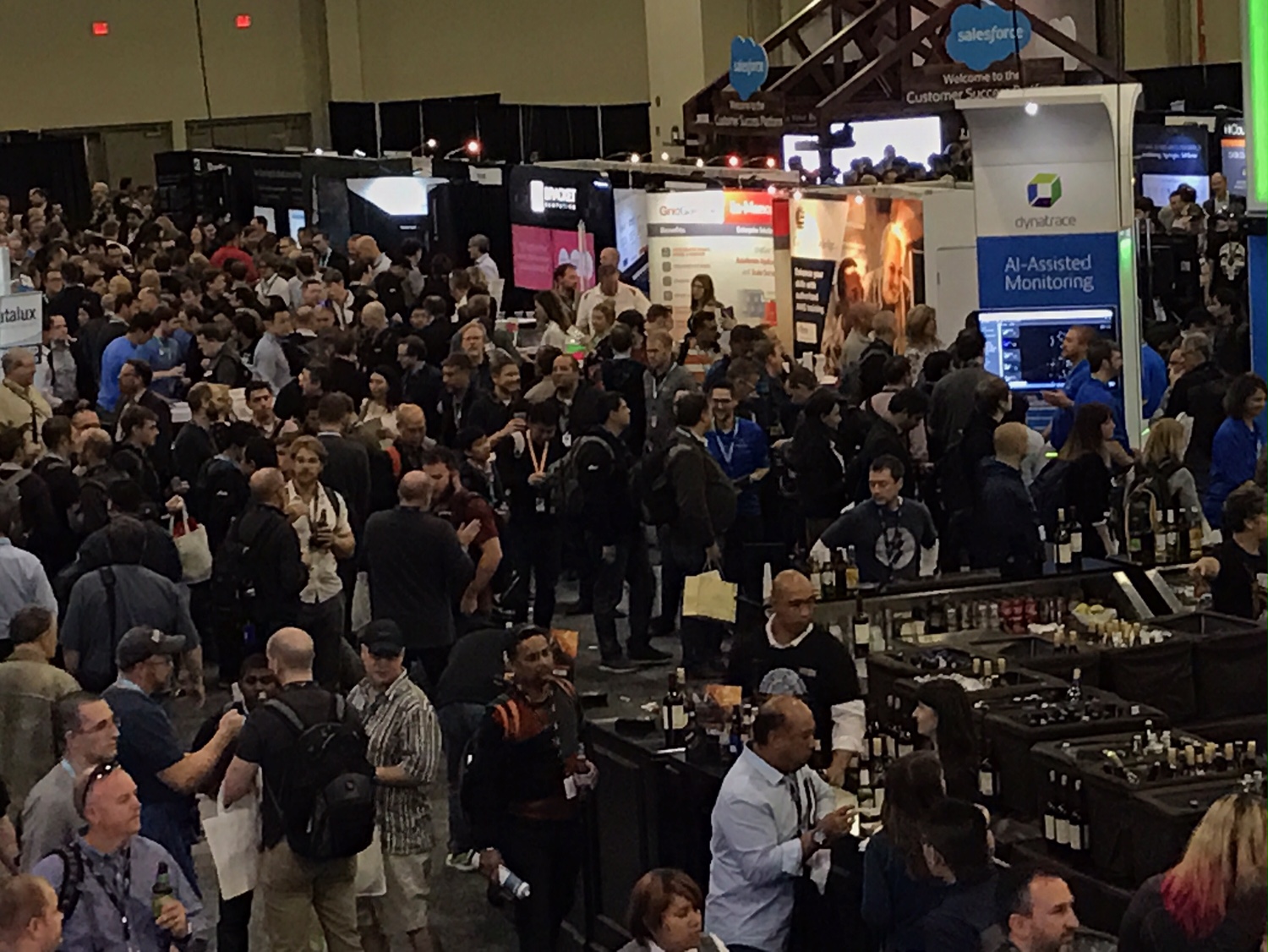 A couple of themes came up repeatedly with visitors to our booth. The first theme was about how Apache® Ignite™/the GridGain in-memory computing platform compares to Redis and memcached (learn more about GridGain native memcached support). Our standard response was that Redis and memcached are caching solutions, something GridGain does well. However, GridGain is an in-memory computing platform which includes many other capabilities which Redis and memcached do not support. We also pointed visitors with these questions to our webinar entitled "Accelerate MySQL® for Demanding OLAP and OLTP Use Cases with Apache® Ignite™" which was held on December 7th.
A second recurring theme was around the performance of Apache® Spark™ for Big Data applications. Common questions focused on:
Spark performance
Adding data to an existing Spark data set
Sharing state between Spark jobs
GridGain/Apache Ignite has an answer for all of these questions when used as a complement to Spark. GridGain increases SQL performance, enables mutable Spark RDDs, and allows sharing of state between Spark jobs and processes. A summary of the approach and results can be found in our recent article in insideBIGDATA entitled "Apache® Ignite™ and Apache® Spark™: Complementary In-Memory Computing Solutions".
The third theme was around where GridGain can be deployed. Being at the AWS re:Invent conference, we were happy to reply that GridGain is now available through the AWS Marketplace, it can be deployed on cloud platforms such as AWS EC2, or it can be deployed on premise.
All in all, a great week for GridGain Systems at AWS re:Invent in Las Vegas. We look forward to continued growth in GridGain usage on AWS and to attending the AWS re:Invent conference again in 2017.