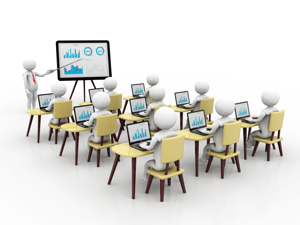 Next week my colleague Matt Sarrel will host a webinar discussing critical challenges developers are facing creating and managing insurance applications – and how an in-memory computing platform such as Apache Ignite and GridGain can help solve most of them.
The insurance industry is undergoing significant changes and IT innovation is critical for continued growth. Big data and real-time analytics, high-performance secure digital transactions, customer-oriented and customized portals, outsourced and cloud technology, telematics and cybersecurity are all examples of how insurers can meet customer expectations and offer better and more flexible products.
Matt will share how building a distributed compute and data grid to process transactions and analyze data in a reliable, high-performing, scalable and secure way can support insurance innovation.
In-memory computing relies on main memory, or RAM, for data storage instead of much slower spinning disk or flash devices. Processing time for an in-memory function is orders of magnitude faster. That's why it is rapidly being adopted by organizations with time-sensitive processing needs that require extensive access to data analytics, reporting, data warehousing, high-speed transactions and big data applications.
At the end of the webinar, scheduled for May 3 at 11 a.m. PT and 2 p.m. ET, you'll have clearer idea of how insurance companies can use GridGain's in-memory data grid computing platform to help modernize products and services.
Topics covered include:
How to turn big data into useful and actionable analytics
Ways to process real-time requests from multiple digital channels
Using blockchain, IoT, smart devices, telematics and usage-based insurance
Replacing legacy systems with modern centralized technology infrastructure
Case studies that show how insurance and financial customers benefit from in-memory computing
Questions? Post them below or ask them to Matt yourself following the webinar. Register here.