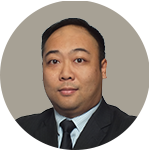 GridGain's Stephen Leung is speaking in Shanghai today at the Huawei Global Finance (FSI) Summit 2019. The conference runs April 24-25. The two-day conference in Shanghai focuses on cutting-edge technologies and development trends in the financial services industry.
His session is titled, "Distributed In-memory Database Supports Massive Financial Data Processing."
Stephen, director of solution architecture for the Asia-Pacific region, will be sharing details of his talk in Friday's blog post.
Huawei Technologies Co. Ltd. is a Chinese multinational telecommunications equipment and consumer electronics manufacturer, headquartered in Shanghai, China