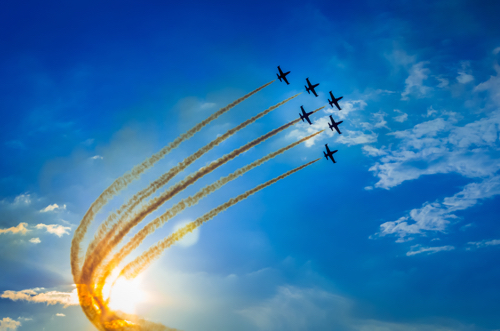 GridGain Systems today announced strong momentum during the first half of 2017, with 309 percent year-over-year growth in bookings – fueled by major product innovations, industry accolades and expansion of its well-received In-Memory Computing Summit to Europe.
Sales during the first six months of 2017 surged 309 percent compared with the same time last year, driven by a mixture of new and repeat orders from leading companies in industries including financial services, fintech, online travel services and web-scale SaaS
Headcount increased nearly 50 percent during this same period as the company expanded its presence in Western Europe, North America and Russia – with major staff additions in sales, professional services, development and operations.
Products & Services
GridGain 8.1 expanded the bounds of in-memory computing with a next-generation memory-centric architecture that leverages ongoing advancements in memory and storage technologies to provide distributed in-memory computing performance with the cost and durability of disk storage.
GridGain 8.1 extends the unique SQL capabilities of the GridGain platform with expanded SQL Data Definition Language (DDL) capabilities added to its existing DML support. The release provides optimal performance on hybrid memory/disk infrastructures using a new Persistent Store feature. For organizations using Persistent Store in production, the new GridGain Ultimate Edition includes a cluster snapshot backup feature which is highly recommended when deploying the memory-centric architecture in mission-critical environments.
What else happened? GridGain Professional Edition 2.0, a fully supported version of the open-source Apache® Ignite™ 2.0, was introduced. The release includes new functionality that significantly improves performance and simplifies the integration requirements for use cases where distributed, in-memory computing can dramatically improve the speed and scalability of data-intensive applications.
New functionality includes a durable memory architecture that extends support beyond RAM to now include solid-state drives (SSDs) and flash memory, and helps eliminate noticeable Java garbage collection (GC) pauses. The release also added support for SQL Data Definition Language (DDL), support for the Spring Data API, enhanced .NET and C++ functionality, and more.
Earlier in the year, GridGain Professional Edition 1.9 was released, improving performance and adding automated benchmarking, Kubernetes® support for deploying containerized Apache Ignite clusters, expanded support for data manipulation language (DML), and more.
In other news, the GridGain in-memory computing platform obtained certifications from Hortonworks and Tableau and joined their respective technology partnership programs. These partnerships make it easier for enterprises to launch high-performance Big Data systems built on Hortonworks that leverage in-memory computing. Enterprises will also now be able to visualize in-memory data held in GridGain using Tableau.
In-memory computing thought leadership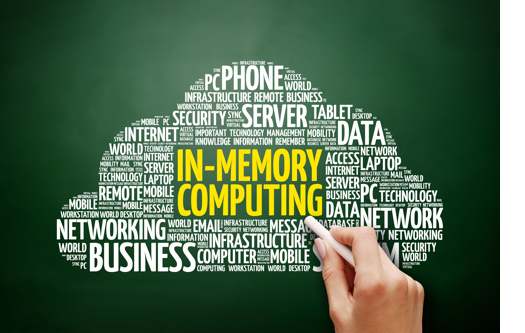 This year GridGain expanded its highly anticipated In-Memory Computing Summit to Europe. The first annual In-Memory Computing Summit Europe, a two-day event, took place at the Mövenpick Hotel Amsterdam City Centre. More than 200 attendees from 24 countries gathered to hear keynotes and breakout sessions on a broad range of in-memory computing topics, presented by representatives of companies including ING, Barclays, Misys, NetApp, Fujitsu and JacTravel.
GridGain will host the third annual In-Memory Computing Summit North America Oct. 24-25 at the South San Francisco Conference Center in Silicon Valley. The call for speaking proposals is open until July 14 and sponsorship opportunities are available.
Awards
GridGain received Bronze Stevie Awards for GridGain Professional Edition in two categories – "Company of the Year – Computer Software – Small" and "New Product or Service of the Year – Software – Other."
The 12th Annual IT World Awards named GridGain the Gold Award winner in the "Internet of Things" (IoT) category and the Silver Award winner in the "IT Products and Services for Finance, Banking and Insurance" category.
GridGain was also named a 2017 Red Herring Top 100 North America Winner. The company was also included in Database Trends & Application's annual DBTA 100 list of the companies that matter most in data.
"This year has seen in-memory computing continue its rapid ascension, becoming the go-to solution for accelerating data-intensive applications in financial services, fintech, ecommerce, IoT, customer-driven digital transformation, web-scale applications, and much more," said Abe Kleinfeld, president and CEO of GridGain.
"GridGain has expanded its industry and thought leadership, delivering the innovations, solutions and learning opportunities to enable enterprises to deploy next-generation memory-centric architectures that deliver the speed and scale required to meet today's ever-growing demands."