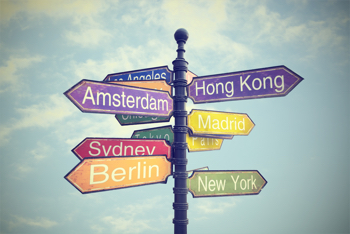 GridGain's technology evangelist, Akmal Chaudhri, is often away from his London home speaking at conferences and events like meetups. Part of that my fault: I work with meetup organizers around the world to arrange speaking engagements for him.
And I want him to be on the road even more in 2018! So please, if you are a meetup organizer (or even an interested member) and would like Akmal to speak at your meetup, please take a few moments and fill out this brief speaker request form. It's a Google form and goes directly into my email box. I'll get right back to you.
GridGain is always happy to sponsor the events where we're speaking at – paying for the food, beverages and, if needed, space rental fees. And remember: when I say Akmal is often on the road, that means he can get to your town – wherever it may be (North America, Europe, Asia-Pac, Africa…and beyond).
Here's Akmal in action. In this video, he's speaking at the New York Kubernetes Meetup Sept. 27, 2017. His talk offered a DevOps perspective on the orchestration of distributed databases and the open-source Apache Ignite. Akmal spoke on node auto-discovery, automated horizontal scalability, availability and utilization of RAM and disk with Apache Ignite.
Akmal has a few blog posts lined up about some of his recent talks in exotic locales like Casablanca. That journal entry-style report is below. I'll be publishing a couple more next week.
* * *
Conference report on Devoxx Morocco 2017 in Casablanca, Morocco
By Akmal Chaudhri
I arrived into Casablanca, Morocco in the afternoon of 15th November. This was my first visit to this country. The trip from the airport to downtown Casablanca took about 40 minutes by taxi. Having seen the movie Casablanca with Humphrey Bogart, I was curious whether there was a real Rik's Cafe and indeed it does exist, although it looks quite different on the outside from the movie. Unfortunately, there was no time or opportunity to check inside.
Arriving at the conference venue, the Grand Mogador Casablanca, I was impressed by the quality of the hotel and my room. Since the conference was already in full swing, after hotel check-in, I was able to take a quick look at the exhibitor area. It looked busy and well-organized.
On the morning of Thursday 16th November, I gave my presentation, titled "Apache Spark and Apache Ignite: Where Fast Data Meets the IoT." Since this was the last day of the conference, it was great to see many delegates attend the session.
In my session, I covered in detail the various components of the Apache Software Foundation (ASF) architecture that I mentioned in my previous conference report for WTIS-17. At Devoxx, I was able to drill-down into more details about the various components and also describe the different parts of Apache Ignite that could be very useful for IoT applications. To conclude, I demoed an application to simulate an IoT system with one application generating example sensor data and another streaming and enriching that data into Apache Ignite and, finally, producing console output. The session was well-received and there was also some great participation by the audience.
Straight after my conference session, I headed out to the airport to catch my next flight to Madrid to participate in Big Data Spain. It was a very short visit to Morocco and I hope that I will get the opportunity to return. My session at Big Data Spain is scheduled for Friday 16th November. More about this in the next conference report. Until next time.