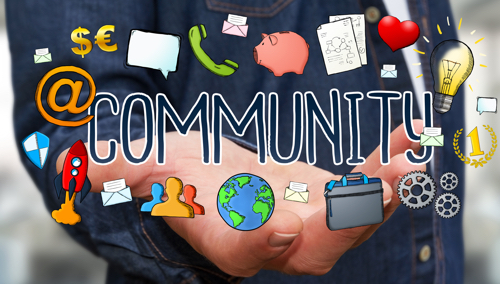 It's Wednesday, but with four meetups across three countries along with one live webinar, the week is just getting started for some of our GridGain and Apache® Ignite™experts.
If you happen to be in Silicon Valley, Paris or Moscow, then you can join us in person for a meetup. For everyone else, there's today's webinar: "Troubleshooting Apache Ignite." The great thing about our webinars is that they are also recorded, and the in-memory computing webinar library is searchable for your convenience.
Today's webinar begins at 11 a.m. Pacific time (that's 1 p.m. Eastern). And whether you're just getting started with Apache Ignite or have it already deployed -- this session is for you. It's an opportunity to learn some of the best practices that the GridGain® Customer Solutions team has used to troubleshoot hundreds of deployments.
You'll learn how to set up deployments to make them easier to monitor, manage and running properly. This includes: how to configure Ignite and GridGain for deployment, management and monitoring; how to leverage log files during troubleshooting; how to use monitoring interfaces and tools such as JMX, Visor and Web Console; and how to identify and fix top errors for newly installed and existing deployments. Like all of our webinars, it's free. Register here.
Meanwhile.... GridGain experts are also speaking a two separate meetups this evening.
Feb. 20: MySQL Paris Meetup. GridGain technology evangelist Akmal Chaudhri will be explaining how Apache Ignite handles auto-loading of MySQL schema and data from PostgreSQL, how it supports MySQL indexes, and also how it supports compound indexes and various forms of MySQL queries including distributed MySQL joins. The talk is titled: "Turbocharge your MySQL queries in-memory with In-Memory Computing."
Feb. 20: Scalability Meetup Moscow. GridGain development team lead Yury Babak will be the special guest speaker this evening for a talk about distributed TensorFlow with Apache Ignite. He'll explain how to use Apache Ignite as a distributed data source for TensorFlow; how to train models using TensorFlow cluster on Apache Ignite; and also detail TensorFlow model inference on Apache Ignite cluster.
And tomorrow, GridGain will be sponsoring two In-Memory Computing Meetups -- one in Paris and the other in Silicon Valley.
Feb. 21: Paris In-Memory Computing Meetup. Akmal's second evening in Paris will feature the inaugural gathering of the Paris IMC meetup. His talk is titled, "Best practices for stream processing at scale."
Making stream processing scale requires making all the components (messaging, processing and storage) scale together. Akmal will share some of the best practices companies have used for making Apache Kafka and Apache Ignite scale. He'll provide: working examples of how Ignite and Kafka are used together; recommended approaches for deployment, monitoring and management; and tips and tricks for performance and scalability tuning.
Feb. 21: Bay Area In-Memory Computing Meetup. GridGain lead architect Valentin (Val) Kulichenko will once again be speaking at our popular meetup, once again happening in Menlo Park, just down the road from Facebook's headquarters.
Val will explain how companies have been using the open-source Apache Ignite to add in-memory speed and unlimited horizontal scale to SQL with no rip-and-replace of the underlying database. His talk is titled: "How to Add Speed and Scale to SQL, Support New Data Needs, and Keep Your RDBMS."
That's all of this week's mid-week preview! There are more events happening next week, and I'll be sharing details about those in my next post.