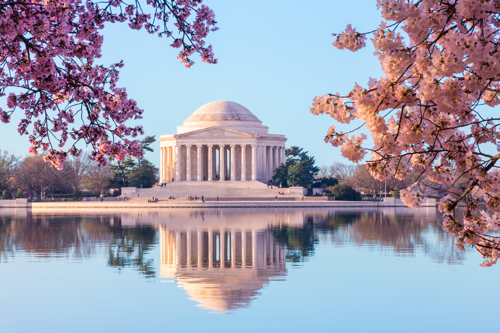 Spring has sprung and hopefully the sun is shining where you are. Unfortunately for our technology evangelist, he'll likely encounter rain as he traverses the Washington, D.C. metro area next week speaking at four cool meetups. But then again, Akmal Chaudhri is from London so he's used to wet weather. At least the cherry blossoms are now starting to bloom there. 
But first, I wanted to share a milestone. The NYC In-Memory Computing Meetup, founded last September, has surpassed the 500-member mark! Thanks to everyone who helped make that happen there by joining the group. And hats off to my friends at Oracle, Doug Hood and Sam Drake, for their support with excellent talks -- along with Akmal and GridGain's Foti Filacouris, who have also spoken there.
The conference committee for the upcoming In-Memory Computing Summit Europe, June 25-26 in London, also released a sneak-peek at some of the sessions. I wrote about it in yesterday's post. 
Speaking of Akmal, he'll once again be boarding a jet from Heathrow to Dulles over the weekend for the first of his talks Monday evening at an event called Big Data, Washington DC. Akmal will be using the open-source Apache® Ignite™ for his talk on machine learning and data science tools. This event, as all of our events that we participate in, is free. RSVP here and (add to calendar)
If you're not familiar with Ignite, it's a memory-centric distributed database, caching, and processing platform used for transactional, analytical, and streaming workloads, delivering in-memory speed at petabyte scale.
On Tuesday Akmal will make the short trip from the nation's capital to Arlington, Virginia for his talk that evening at the DC Spring Framework Meetup. Akmal's talk will be a little different at this event. In fact, it won't be a talk at all – rather a sort of working meeting. 
Together with Pariveda Solutions senior developer Sunny Cheng, he'll look at whether Ignite could be useful on some of the real world applications Sunny and his team are working on at Pariveda, a technology consulting firm.
Akmal will also cover a few typical use cases and work through some code examples. Attendees will leave ready to fire up their own database deployments!
Wednesday evening, Akmal will be in Dulles, Virginia – but he won't be visiting the airport any time soon. Instead he'll be the featured speaker at the NOVA Data Science Meetup. Machine learning will once again be the topic of discussion for this inquisitive group of 1,200 members. 
In this presentation, Akmal will look at some of the main components of Apache Ignite, such as the Compute Grid, Data Grid and the Machine Learning Grid. Through examples, attendees will learn how Apache Ignite can be used for data analysis.
Akmal will be in the homestretch on Thursday as he rolls into Hanover, Maryland for the Apache Spark and Distributed Computing Meetup. Akmal will deliver a talk titled, "Apache Spark and Apache Ignite: Make streaming analytics real with in-memory computing."
Akmal will demonstrate:
- how to use Ignite as an in-memory database for Spark applications
- how to perform streaming analytics by deploying Spark stream pipeline
- how to process data stored in Ignite with Spark RDDs and DataFrames
- how to speed up SQL queries by leveraging the Ignite SQL engine and indexing
That's it for this week's update. Have a great weekend!