GridGain/Apache® Ignite™ community update (Issue 5)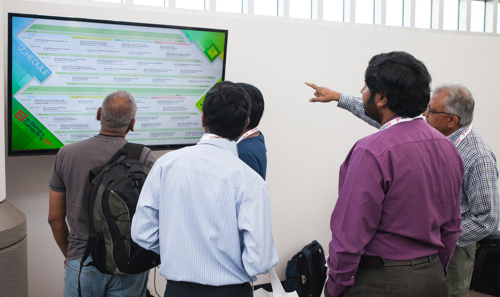 GridGain just wrapped up another successful In-Memory Computing (IMC) Summit North America. The conference – the only industry-wide event for in-memory computing users – ran Oct. 24-25 near San Francisco and attracted some 300 data-science professionals from around the world. 
The keynotes were recorded and will be available on the IMC Summit's YouTube channel in the next couple of days. All of the sessions were also recorded, but without video. However (and perhaps even better), they will also be available for playback along with the deck. More like a screencast. I encourage you to take a look at the agenda and then decide which sessions are of the most interest. 
Over the next couple of weeks, GridGain will host or participate in the following conferences, webinars and meetups:
Conferences
Webinars
Workshops
Meetups
Blog posts
Useful in-memory computing resources
Please share any resources I've excluded in the comments section and I'll include them in the next edition.