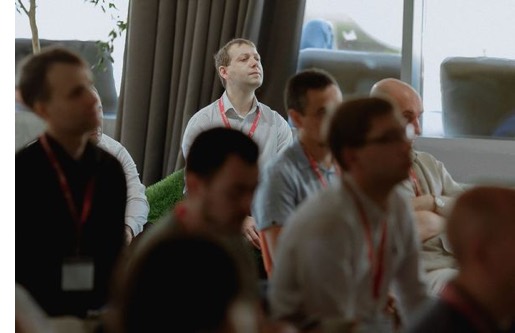 Next week GridGain experts will be speaking at events in London, Madrid and Moscow. Our technology evangelist, Akmal Chaudhri, as usual will be leading the charge. He'll be in London on Nov. 13 at Big Data LDN 2018 and in Madrid on Nov. 15 for Big Data Spain. And on Wednesday (Nov. 14), GridGain's Ilya Suntsov and Dmitry Pavlov will be speaking at the Moscow Apache Ignite Meetup.
Let's take a closer look
Nov. 13
Big Data LDN is a free-to-attend conference and exhibition where delegates discuss the big questions and share ideas with forward-thinking peers and leading members of the Data community. Hear from 130 expert speakers in 8 technical and business-led conference tracks, including real world use-cases and discuss your business requirements with 100 leading technology vendors and consultants.
Akmal's talk is titled: "How to become a Big Data Rockstar in 30 minutes."
The secret? Apache® Ignite™ (of course!). Akmal will begin by showing attendees how easy it is to download and install Ignite on their own laptops and start to be productive in under five minutes. By the end of his talk, they will have a solid understanding of Ignite and its rich features and capabilities, such as: turbocharging SQL queries when working with existing Relational database systems; sharing data and state across multiple Spark jobs using RDDs and DataFrames; using Ignite's Machine Learning library for Data Science; and easing DevOps dilemmas by using Ignite with Kubernetes.
Nov. 14
Moscow Apache Ignite Meetup. We'll be talking about benchmarks, what to do with unstable tests and how major open-source features are created using the example of Transparent Data Encryption in Apache Ignite.
Ilya will explain how benchmarks are set with his Apache Ignite performance measurement talk. Dmitry and Nikolay Kulagin will present a joint-talk titled, "Apache Ignite TeamCity Bot: fighting unstable tests in the Open Source community."
And Apache Ignite Committer Nikolay Izhikov's talk is titled: "Transparent Data Encryption: Developing a major feature for this large, open-source project."
Nov. 15
Big Data Spain will feature AI technologies for smart business. The conference, which runs Nov. 13-15 in Madrid, will spotlight innovative AI and BD strategies. Akmal's session is titled: "Powering up financial institutions with distributed systems."
Akmal will explain Ignite's key capabilities and features important for financial applications, including ACID compliance, SQL compatibility, persistence, replication, security, fault tolerance, fraud detection and more.
He'll also review two major use cases of Apache Ignite: as a caching layer in-between applications and a database system to speed up response time and achieve scalability, and as a full-fledged distributed database with its own persistence layer.
Several Apache Ignite deployments in financial services will be also be covered, as well as an architectural deep dive into the deployment at one of the largest Russian and Eastern European Banks.
That's all for this week. Have a great weekend!