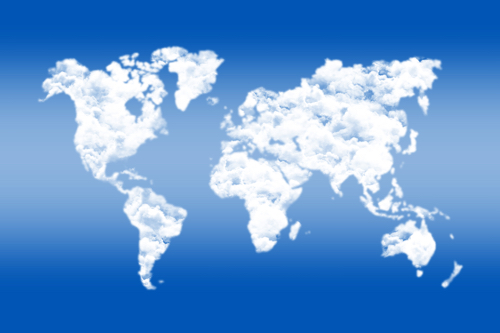 As everyone makes their Memorial Day weekend plans here in the United States, I'm already looking ahead to next Wednesday's Bay Area In-Memory Computing Meetup – a joint-event with the San Francisco Cloud Mafia.
I'm especially looking forward to this meetup because it will feature Nikita Ivanov, founder and CTO of GridGain Systems. Nikita is a fantastic speaker so it's always great to catch one of his events.
The other panelists include:
Kexue (Kay) Wei, Staff Cloud Architect of Alibaba USA

Ravindra Dani, Cloud DB Development Director at Oracle

Dave Nielsen, Head of Ecosystem Programs, Redis Labs
The moderator will be Stephen Turner, organizer of the San Francisco Cloud Mafia meetup. He'll open with a perspective of how larger geopolitical dynamics may impact Cloud Computing. He will then moderate a discussion drilling down to more technical trends seen around the Valley and the World: in-memory computing, AI, web services (MSA + SOA), and APIs.
The meetup will be held at 600 California Street (San Francisco) on the 11th floor. We'll be raffling off a cool Nintendo Switch and you can register for that in advance now if you'd like to avoid the line (we'll have a couple tablets) at the meetup. RSVP here for the meetup.
Speaking of the Cloud, Denis Magda, GridGain's director of product management, published a blog post yesterday announcing the GridGain Cloud (beta). His post explains how to get started with In-Memory Computing as a Service.
What is GridGain Cloud? "It's an entirely new solution to help both GridGain customers and Apache Ignite users forget about all the hassles of distributed clusters deployment, management and monitoring," Denis said. "You, as a software engineer or architect, invest your time and resources in applications and services development, while GridGain Cloud takes care of and manages your GridGain as an in-memory cache (current version) or memory-centric database (on our roadmap) deployments."
GridGain Webinar
Be sure to also catch Denis in a free one-hour webinar on May 30. It's Part 1 of a 2-part series titled: "GridGain Webinar: Part 1: Adding Speed and Scale to Existing Applications with No Rip and Replace Using Apache® Ignite™" Register here and add this one to your calendar. It starts at 11 a.m. PDT (that's 2 p.m. EDT).
The webinar will also feature Denis (mentioned above), who will explain (with examples):
How to start with Apache Ignite as an In-Memory Data Grid (IMDG) deployed on top of RDBMS or NoSQL database
How to keep data in sync across RAM (Apache Ignite) and disk (RDBMS/NoSQL database)
How to leverage from Apache Ignite distributed SQL and ACID transaction for IMDG scenarios
How to move further and start to build HTAP applications, real-time analytics, and machine learning, on the same IMDG
Meetup roundup
In related news, last week's Bay Area In-Memory Computing Meetup in Menlo Park was the most well-attended event in the meetup's one-year history. Some 60 people gathered at the popular co-working and events space at BootUP Ventures.
Bootup is an interesting labyrinth of rooms with windows for walls and open spaces where entrepreneurs of all ages are either tapping away on MacBook Pros, participating in meetings or speaking into their mobile phones. I'm not sure if it's the location or the venue – or both: But the past two meetups have been at capacity with some 60 in attendance. And I've booked our May 13 meetup in the same spot. I'm thinking about a panel discussion-style meetup. Details of that meetup next week.
In the meantime, here's a video featuring one of the talks from last week's meetup: GridGain Systems Lead Architect Valentin (Val) Kulichenko, whose talk was titled "Improving Apache Spark In-Memory Computing with Apache Ignite."