In a nod toward its success at delivering a stellar in-memory computing platform, GridGain Systems has recently been awarded multiple industry accolades.
The company received two Bronze Awards from the American Business Stevie Awards, and one Gold Award and one Silver Award from the Network Products Guide's 12th Annual IT World Awards. GridGain Systems was also named a 2017 Red Herring Top 100 North America Winner and was included on the Database Trends and Applications DBTA 100 list.
These industry recognitions reflect the company's ongoing success at delivering the GridGain in-memory computing platform – a platform that's powering a next-generation memory-centric architecture that delivers dramatically improved application performance while reducing cost and complexity.
A closer look at the awards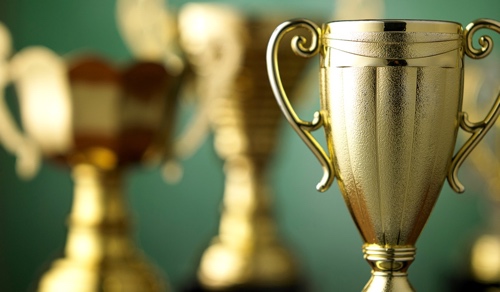 American Business Stevie Awards
GridGain Systems received Bronze Stevie Awards for GridGain Professional Edition in two categories – "Company of the Year – Computer Software – Small" and "New Product or Service of the Year – Software – Other." Each year, more than 10,000 organizations in more than 60 nations compete for Stevies.
Network Products Guide
The 12th Annual IT World Awards named GridGain the Gold Award winner in the "Internet of Things" (IoT) category and the Silver Award winner in the "IT Products and Services for Finance, Banking and Insurance" category. The coveted annual IT World Awards recognition program encompasses the world's best in organizational performance, products and services, hot technologies, and other categories.
Red Herring
GridGain Systems was named a 2017 Red Herring Top 100 North America Winner. Participating companies were judged by industry experts, insiders and journalists on a wide variety of criteria including financial performance, innovation, business strategy and market penetration.
DBTA 100
GridGain was included in DBTA's annual DBTA 100 list of the companies that matter most in data. The directory was compiled by the editorial staff of Database Trends and Applications (DBTA), and the 100 companies on the list were selected based on their presence, execution, vision, and innovation in delivering products and services to the data management marketplace.
"We are immensely gratified to be recognized for our ability to execute both operationally and technically in one of the hottest emerging areas of computing," said Abe Kleinfeld, President and CEO of GridGain Systems. "In-memory computing is transforming the performance and economics of IT infrastructure by delivering speed, scale and high-availability — characteristics that were extremely costly and difficult to achieve just a few years ago. GridGain Systems is leading the way in both advancing the state of the art of in-memory computing and educating the market on its maturity and cost-effectiveness."