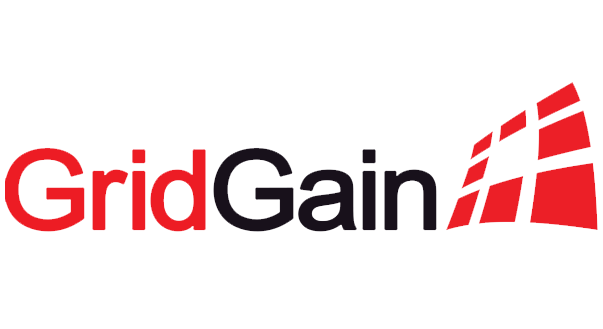 GridGain's sales in 2017 spiked 84 percent year-over-year, driven by a combination of new and repeat orders from leading companies in industries including financial services, fintech, online travel services, telecommunications, web-scale online business services, and healthcare.
Other key achievements included major product innovations, continued growth of the popular In-Memory Computing Summit, and numerous industry accolades.
As the company expanded its presence across Western Europe, North America and the CIS region, its headcount rose 73 percent during the past year, with major staff additions in sales, professional services, development and customer support.
Awards
The company racked up a trophy case of awards for all of that hard work. GridGain was named to the 36th annual Inc. 500 list, a highly regarded ranking of fastest-growing private companies in the United State. GridGain ranked no. 187 overall, no. 13 on the Top Software Companies list, no. 8 in the San Francisco metro area, and no. 40 in the state of California.
Let's look at the rest of the accolades from 2017
GridGain ranked no. 2 on the Silicon Valley Business Journal list of Fastest Growing Private Companies.

GridGain ranked no. 5 on the 26thannual San Francisco Business Times Fast 100 list.

GridGain was named to the 2017 Red Herring Top 100 Global Winners list.

GridGain was named to the Trend-Setting Products in Data and Information Management for 2018 list by Database Trends & Applications (DBTA). DBTA also included GridGain in its annual DBTA 100 list of the Companies That Matter Most in Data.

GridGain received Bronze Stevie Awards for GridGain Professional Edition in two categories – "Company of the Year – Computer Software – Small" and "New Product or Service of the Year – Software – Other."

The 12th Annual IT World Awards named GridGain the Gold Award winner in the "Internet of Things" (IoT) category and the Silver Award winner in the "IT Products and Services for Finance, Banking and Insurance" category.
Products & Services


 
GridGain 8.1 expanded the bounds of in-memory computing with a next-generation memory-centric architecture that leverages ongoing advancements in memory and storage technologies. GridGain 8.1 extends the unique SQL capabilities of the GridGain platform with expanded SQL Data Definition Language (DDL) capabilities added to its existing DML support. The release provides optimal performance on hybrid memory/disk infrastructures using a new Persistent Store feature. For organizations using Persistent Store in production, the new GridGain Ultimate Edition includes backup features which are highly recommended when deploying in mission-critical environments.
GridGain Professional Edition 2.0, a fully supported version of Apache Ignite 2.0, was introduced. The release includes new functionality, which significantly improves performance and simplifies the integration requirements for use cases where distributed, in-memory computing can dramatically improve the speed and scalability of data-intensive applications. New functionality includes a durable memory architecture that extends support beyond RAM to now include solid-state drives (SSDs) and flash memory, and helps eliminate noticeable Java garbage collection (GC) pauses. The release also added support for the Spring Data API, enhanced .NET and C++ functionality, and more.
Earlier in the year, GridGain Professional Edition 1.9 was released, improving performance and adding automated benchmarking, Kubernetes® support for deploying containerized Apache Ignite clusters, expanded support for data manipulation language (DML), and more.
The GridGain In-Memory Computing platform obtained certifications from Hortonworks and Tableau and joined their respective technology partnership programs. These partnerships make it easier for enterprises to launch high performance Big Data systems built on Hortonworks that leverage in-memory computing. Enterprises will also now be able to visualize in-memory data held in GridGain using Tableau.
In-Memory Computing Thought Leadership
 
Also in 2017, GridGain hosted several webinars and workshops, participated in an assortment of industry conferences and organized or attended dozens of local meetups around the world.
Together these activities established the company's commitment to helping businesses understand how in-memory computing can help them address the speed and scale requirements of modern, data-intensive applications.
Last year GridGain expanded its highly anticipated In-Memory Computing Summit events to twice per year, now offering events in Europe and North America.
The first-annual In-Memory Computing Summit Europe took place June 20-21, 2017 at the Mövenpick Hotel Amsterdam City Centre. More than 200 attendees from 24 countries heard keynotes and breakout sessions on a broad range of in-memory computing topics. Presenters included representatives from ING, Barclays, Finastra, NetApp, Fujitsu, JacTravel and more.
The third annual In-Memory Computing Summit North America took place October 24-25, 2017, at the South San Francisco Conference Center. With nearly 400 registrants, the conference included keynotes and breakouts sessions by representatives from Sberbank, Workday, Wellington Management, the Storage Networking Industry Association (SNIA) and more.
This year, GridGain will host the second annual In-Memory Computing Summit Europe June 25-26, 2018 at the Park Plaza Victoria London. The Call for Papers for the conference will end on March 11, 2018. Read more info here.
Abe Kleinfeld, president and CEO of GridGain, said 2017 was the year when in-memory computing achieved mainstream adoption for accelerating and scaling out data-intensive applications driven by digital transformation, omnichannel customer experience, and real-time financial regulations.
"2018 will be another exciting year as companies continue their pursuit of digitalization and deeper real-time insights, further accelerating demand for in-memory computing solutions, he added.
"GridGain will continue to build on its industry and thought leadership, delivering new innovations, solutions and the learning opportunities enterprises need to leverage next-generation memory-centric architectures for their most challenging, data-intensive applications."