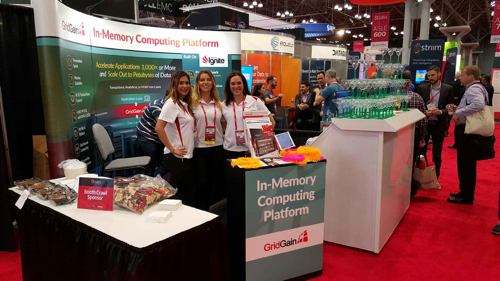 GridGain Systems ranks No. 2 in Silicon Valley Business Journal's Fastest Growing Private Companies and ranks No. 5 on the San Francisco Business Times' Fast 100, it was reported today.
From 2014 to 2016, GridGain revenues rose a whopping 919 percent, driven by demand from leading companies in industries including financial services, fintech, online travel services, IoT platforms, and other web-scale applications.
The company has averaged triple-digit annual sales growth over each of the past four years.
These rankings join an impressive list of industry accolades already achieved in 2017, including:
"GridGain is executing at a high level and these awards underscore the strong demand for our products and our excellent team," said Abe Kleinfeld, President and CEO of GridGain Systems.
"Over the next few years, every IT organization will need to explore the benefits of in-memory computing, and GridGain Systems is the industry leader and a trusted partner to help them do this."