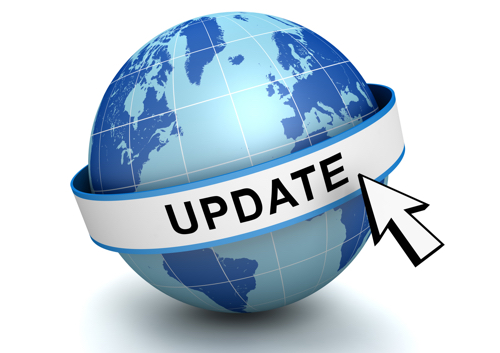 Happy New Year, everyone! The folks here at GridGain are ready for a fantastic 2018. Here's an update on what's happening on the community front over the month or so.
But first, GridGain just named as a 2017 Red Herring Global 100 Winner! The Red Herring Top 100 awards highlight the most exciting startups from Asia, Europe and the Americas.
In other news, the Call for Speakers is now open for the In-Memory Computing Summit Europe 2018. The deadline for submissions to the conference, held in London June 25-26, is March 11. This is your opportunity to contribute to the in-memory computing ecosystem! Super-Saver registration rates are also now available.
I look forward to those warmer temperatures in June. In the meantime, GridGain experts are on the road around the world speaking at an assortment of conferences and technical meetups. If you are a meetup organizer and interested in having one of our experts talk about a topic around distributed computing (and Apache Ignite), please fill out this short meetup guest speaker request form. I'll do my best to set that up.
GridGain also sponsors several meetups around the world (the list seems to grow with update):
If you or someone you know has a talk around distributed computing they'd like to share with the one of the meetups above, please fill out this GridGain meetup speaker request form and I'll get right back to you and help schedule it. 
Catch Akmal's talks in NYC and London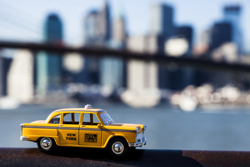 As I mentioned above, the next NYC In-Memory Computing Meetup is scheduled for Jan. 25 in New York City. GridGain technology evangelist Akmal Chaudhri and Doug Hood, Oracle TimesTen Cloud Product Manager, will be delivering separate talks around in-memory computing. This event, located in the heart of Manhattan at 3 Columbus Circle, is free and will include a lavish taco bar and an assortment of chilled beverages (beer, soft drinks, etc.).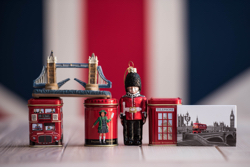 I'm also excited to announced that the inaugural gathering of the London In-Memory Computing Meetup is scheduled for Feb. 7, where Akmal will also present. There will be some great food and beverages here, too. Chris Jenkins, Senior Director, In-Memory Technology at Oracle, will also be speaking (Doug recommended him). 
In addition to the meetups we sponsor, our experts are also happy to present as guest speakers at meetups around the globe. This month, GridGain solution architect Dani Traphagen will be speaking at the Los Angeles Kubernetes Meetup on Jan. 31. The title of her talk is, "Deploy like a Boss: Using Kubernetes and Apache® Ignite™!"
That same evening, a few hundred miles north in Palo Alto, Calif., Denis Magda, GridGain's director of product management (and Apache Ignite PMC chair) will speak at the Big Data Application Meetup at Cask HQ. His talk will be titled, "Apache Spark and Apache Ignite: Where Fast Data Meets the IoT"
A peek at more February events
San Francisco
DeveloperWeek 2018: On Feb. 7, Denis will be a featured speaker at DeveloperWeek 2018. The conference is the world's largest global developer expo & conference series. His talk is titled, "Apache Ignite Service Grid: Foundation of Your Microservices-Based Solution." 
Boston
GridGain senior solutions architect Fotios Filacouris will venture from his home in New York for a couple of talks in nearby Boston. The first is Feb. 12 at the Boston MySQL Meetup Group. The title of his talk will be, "Turbocharge your MySQL queries in-memory with Apache Ignite."
The following evening (Feb. 13), he'll speak at the Boston Java Meetup Group. His talk that night is titled, "Java and In-Memory Computing: Apache Ignite."
Copenhagen (Denmark)
GridGain technology evangelist Akmal Chaudhri will speak at the Symbion IoT Meetup on Feb. 14. The title of his talk will be, "Apache Ignite: the in-memory hammer in your data science toolkit."
He'll return to Symbion the following day to deliver a two-hour hands-on workshop there titled, "In-Memory Computing Essentials for Data Scientists." The workshop is designed to teach attendees how to:
Deploy a distributed Apache Ignite cluster.

Preload data into the cluster deciding how much RAM is to be available for storage needs.

Create custom calculations and algorithms and utilize cluster's resources for their execution.

Solve optimizations problems by simulating the process of biological evolution.

Apply machine learning algorithms supported by Apache Ignite.
Participants should download Apache Ignite prior to the workshop. It's an amazing workshop.... and it's free! If you're interested in inviting Akmal to deliver it at your meetup or office, drop me a line and I'll make it happen. 
More on these in the next update, but before I go, a quick heads-up that Denis will be speaking at the San Francisco Kubernetes Meetup on Feb. 15 – and Akmal will be in Berlin delivering talks at the Berlin Kubernetes Meetup on Feb. 21 and the Big Data Berlin Meetup on Feb. 22. Those aren't published yet but I'll share them once they are online.