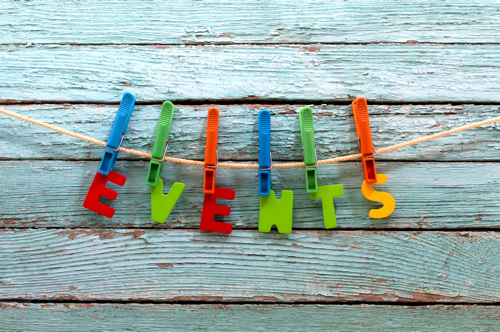 Next week, our experts will be speaking at events on three continents – and our technology evangelist Akmal Chaudhri will at two of them.
The week's largest event happens Tuesday and Wednesday: the In-Memory Computing Summit North America 2018. This conference will bring together in-memory computing experts from across North America and the Pacific Rim. It's down to the wire, but if you'd like to attend, use my promo code "Tom50" to save 50% when purchasing your ticket. I also have 3 more free tickets for those first few readers of this post. That code is "TomVIP" (no quotes).
I'll have my own kiosk on the conference floor promoting the global In-Memory Computing (IMC) community. GridGain sponsors IMC meetups in the San Francisco Bay Area, New York City, London and Moscow.
Following the reception closing the first day of the conference Tuesday evening, I'll be hosting a special-edition gathering of the Bay Area In-Memory Computing Meetup. The theme: "speed networking."
This will be the perfect event for job seekers, employers and everyone looking to expand their connections with fellow data scientists and in-memory computing experts. It's a free event but separate from the conference, so an RSVP will be required. We'll have food, drinks and a raffle for a PlayStation 4 console.
On Thursday, Akmal will be in Helsinki in the latest stop in his Big Data Meetup tour of Europe. The title of his talk will be, "How to become a Big Data Rockstar in 15 minutes!"
Abstract: The secret? Apache® Ignite™! Apache Ignite is a memory-centric distributed database, caching, and processing platform. It is designed for transactional, analytical, and streaming workloads, delivering in-memory performance at scale.
Akmal will then pack his bags and board an airplane to Kuala Lumpur, Malaysia where he'll lead a workshop for data scientists titled, "In-Memory Computing Essentials for Architects and Developers."
Attendees will be introduced to the fundamental capabilities of in-memory computing platforms that boost high-load applications and services, and bring existing IT architecture to the next level by storing and processing massive quantities of data both in RAM and, optionally, on disk.
The capabilities and benefits of such platforms will be demonstrated with the use of Apache Ignite, which is an in-memory computing platform that is durable, strongly consistent, and highly available with powerful Key-Value, SQL and Compute APIs.
That's all for this update. Be sure to follow #IMCSummit on Twitter next week for all of the in-memory computing keynotes, sessions and events happening at the conference.