The financial technology (fintech) industry is exploding. Join me for a webinar on how to build faster and more scalable fintech solutions with in-memory computing on Wednesday March 22.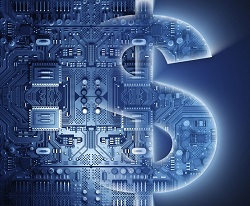 More than $35 billion has been invested in financial technology companies since 2011, with investments doubling year after year. Fintech is now at the core of financial transactions, payments, lending, compliance, risk management, cybersecurity and more. While some fintech companies provide solutions to the financial services industry, many fintech companies now compete directly with traditional financial services companies – bringing big returns to their investors.
Webinar Agenda
To meet client demand and stay competitive, financial technology solutions require a low latency infrastructure and real-time access to corporate and public data in order to perform analytical computations and process transactions. During this webinar, I will discuss how in-memory computing can power reliable, scalable and cutting-edge financial technology solutions.  Topics include:
Supporting various innovative financial technology trends
Using data analytics to provide new capabilities for financial clients
Delivering transactions within stringent service level agreements
Creating high-performant, multi-hosted SaaS/PaaS environments
Case studies of implementations of in-memory computing platforms which solve specific financial technology problems
At the end of this webinar, you will have a better understanding of how in-memory computing forms the backbone of successful high performance, highly scalable and mission-critical technology solutions in the fintech industry. You will also learn how in-memory computing helps address many current limitations of legacy financial systems.